Less than a year after the Texas Medical Board ruled that Plano ophthalmologist Dr. David Stager had complied with a previous disciplinary order, the board suspended his license after he was arrested for domestic violence in May.
The Texas Medical Board announced Friday that Stager's practice of medicine would be a threat to public welfare should he continue his work and temporarily suspend his license. "The Board panel found that Dr. Stager's recent conduct, including an arrest for domestic violence, while impaired, indicates he is still suffering from an active substance use disorder that was previously the basis for disciplinary action under his 2018 order," a statement from the board said.
According to his Doximity site, Stager has an office in Plano and is affiliated with Medical City Dallas and Children's Medical Center Dallas and practices pediatric ophthalmology with a focus on strabismus when the eyes do not line up in the same direction. He graduated from UT Southwestern in 1991 and has been in practice for 25 years. He received D Magazine's Best Doctors recognition seven times.
According to TMB documents, TMB board staff alleged that Stager failed to comply with his agreement with the Texas Health Physicians Program, which "provides confidential early intervention, assessment, treatment referral and post-treatment monitoring for health professionals under the Texas Medical Board's jurisdiction who may not be able to practice safely due to an impairing or potentially impairing health condition," according to its website.
Board documents say he relapsed by abusing alcohol and failing to take a test that measures blood alcohol content. He had reported a previous relapse in 2017 and the completion of a 90-day inpatient program but had never been disciplined by the TMB before 2018. Documents say he was involved in a domestic dispute in 2018, and police officers observed that he appeared impaired.
The 2018 disciplinary matter said Stager had to refrain from drinking alcohol or using dangerous drugs or controlled substances. If he used any substances that were not approved and prescribed, he was required to report that to the board within 24 hours, and documents said he was required to participate in the TMB drug testing program and submit to drug and alcohol screenings. If he didn't meet the conditions, his license would be suspended.
He was also asked to undergo a psychiatric evaluation, was monitored by a work-site monitor for one year, and told to participate in Alcoholics Anonymous meetings ten times each month.
After three years and nine months of compliance with the order, the TMB terminated it in August 2022. TMB documents say Stager says he "maintains that he is more well established in his sobriety and has fine-tuned his recovery path for better success" and that he "does specialized therapy and
meditation has a great family support system, leans on his faith, and sees a recovery coach
three to five times per week."
Ten months later, Stager was arrested for domestic abuse, and TMB temporarily suspended his license pending further action. It is unclear where he was arrested or if he is being held in jail. The story will be updated as we receive more information.
Get the D CEO Healthcare Newsletter
Stay informed with a detailed weekly report on DFW's evolving healthcare industry.
Author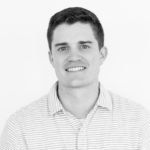 Will is the senior editor for D CEO magazine and the editor of D CEO Healthcare. He's written about healthcare…