Plano dentist Dr. Brian Bui has been sentenced to 18 months in federal prison after using his business to fraudulently obtain $1.89 million in Paycheck Prevention Program loans.
According to the US Attorney's Office of the Eastern District of Texas, Bui submitted materially false paperwork for the loans that included fabricating supporting documentation and lying about the number of employees and monthly payroll expenses for his practice at Dr. Smile Dentistry in Plano, which he opened in 2008.
The indictment says Allen resident Bui obtained at least two PPP loans, using his personal and business accounts to receive, deposit, and transfer PPP funds. After getting the loans using fabricated documentation, court documents say he used the funds for personal investment.
His application said that the business had 221 employees with a monthly payroll of more than $750,000, while the business had between 10 and 20 employees and no more than $650,000 in annual payroll. To accompany his application, he fabricated a W-3 tax form to reflect the 221 employees and more than $9 million in annual payroll. According to the indictment, the most recent W-3 said the company had just three employees and $76,000 in yearly revenue.
Bui received $1.89 million in response to his application and transferred $1.5 million to a bank account in Pennsylvania with the memo line "investment" and later posted on social media about renovations to Dr. Smile Dentistry, according to court documents.
In November, Bui pleaded guilty to wire fraud. He faced up to 30 years in prison based on federal statutes. He was ordered to pay nearly $1.5 million in restitution.
The case was investigated by the COVID-19 Fraud Enforcement Task Force, established by the US Attorney General in 2021, to combat and prevent fraud connected to the pandemic. In April, the Justice Department announced that charges have been brought against a number of healthcare industries with COVID-19 fraud schemes to the tune of more than $490 million.
Federal prosecutors are calling PPP fraud the largest in US history, saying the theft is as much as $80 billion, or 10 percent of the $800 billion handed out for the program. That is addition to $90 billion-$400 billion thought to be stolen from the $900 billion COVID unemployment relief program, NBC news reported.
"The Justice Department will not tolerate those who exploited the pandemic for personal gain and stole taxpayer dollars," said Attorney General Merrick B. Garland. "This unprecedented enforcement action against defendants across the country makes clear that the Department is using every available resource to combat and prevent COVID-19 related fraud and safeguard the integrity of taxpayer-funded programs."
Get the D CEO Healthcare Newsletter
Stay informed with a detailed weekly report on DFW's evolving healthcare industry.
Author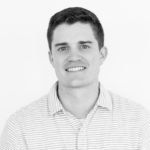 Will is the senior editor for D CEO magazine and the editor of D CEO Healthcare. He's written about healthcare…