After the shootings on May 6 at a mall in Allen, Texas, one realizes the achievement of public health is never easy. It's always a tenuous combination of medicine, epidemiology, sociology, psychology, criminology, education and economics.
Three significant public health advances over the past 100 years include clean drinking water, sanitation, and vaccines. Another recent public health initiative was driver safety. A national focus on highway safety from 1967-2017 resulted in the reduction of per-mile driving deaths by 80 percent, according to the National Highway Traffic Administration.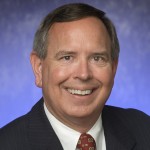 These initiatives were created to protect our residents across the nation, if not the world. Sometimes, people confuse healthcare and public health. Healthcare is the prevention and treatment of a medical condition impacting individuals. Public health is the intervention and prevention of a significant crisis impacting our population.
Today, the Centers for Disease Control and Prevention (CDC) has identified gun violence as a serious public health concern for our population. According to the CDC, firearm-related incidents in 2020 were among the five leading causes of death for people ages 1-44 and the number one cause of death for children and teens. The CDC has established a four-step process in dealing with this public health crisis to include defining the problem, identifying the risk factors, developing strategies and then having widespread adoption of a policy.  
The Kaiser Family Foundation (KFF) found the U.S. leads all large and economically stable countries in firearms deaths for children and teens between the ages 1-19.  On a per capita basis, the firearm death rate for children and teens was seven times the rate of our neighbors in Canada. This is a deeply troubling statistic considering Canada ranks a distant second on this list. KFF also reported the U.S. is the only country among its peers that has experienced an increase in firearm deaths over the past two decades. Let's call gun violence for what it is—an epidemic.
It's time for a call to action. We need to fund extensive research and data analysis. According to the CDC, this growing crisis is not only due to the recent rash of almost weekly mass shootings, but more than half of all suicides in the U.S. are gun related. Gun safety should be a top priority for everyone, especially our city, state and federal governments. We cannot afford to wait any longer. This is a public health crisis that claims American lives every day.
Let's work together immediately to start this conversation with the same tenacity we once did for water, sanitation, vaccines and highway safety.
Steve Love is the CEO and president of the DFW Hospital Council, a 90-member group that unites North Texas hospital and industry leaders.
Get the D CEO Healthcare Newsletter
Stay informed with a detailed weekly report on DFW's evolving healthcare industry.