The Texas Medical Association has recognized our profile of Dr. Alex Oshmyansky, the Mark Cuban Cost Plus Drug Company CEO, in its annual Anson Jones, MD Awards. The story was an Honorable Mention winner in the In-Depth Print/Online News category.
Named for physician, pioneer, author, and the last president of the Republic of Texas, Dr. Anson Jones, this year was the TMA's 65th annual edition of the awards. It recognized journalists in all disciplines across the state for reporting about health issues in 10 categories, looking for stories with accuracy, significance, quality, public interest, and impact.
Any time one can work "Mark Cuban," "Genius," and "Sell Drugs" into a headline, it will likely be a good read, and thanks to some great editing from D Magazine's Zac Crain, the story made some noise in the world of healthcare journalism.
"Meet the Genius Who Convinced Mark Cuban to Sell Drugs" is the story of Dr. Oshmyansky, who grew up in Colorado speaking Russian as his first language. He was put in classes for children with special needs until a teacher realized that language was holding him back, not cognitive ability. In fact, he was a literal genius who would go on to begin undergraduate college work by the time he turned 13 and finished college by age 19. Med school and a prestigious math fellowship followed, along with the founding of several companies and a year of law school, for fun.
In addition to being one of the sharpest minds in medicine, Oshmyansky is motivated by a passion for helping others and has decided to set his sights on disrupting the pharmaceutical industry and making medication more affordable. The company's current iteration took a while to come together, but when it got the attention of Mark Cuban, it had the firepower it needed to make a difference.
Rice read comments from the judges for the Anson Jones, MD Award at the awards. "The judges felt the story was an excellent article featuring a solution to a very important problem. One of the judges said it is a well-crafted feature on the founder of a new company that sells drugs at cost plus a percentage. 'It gets inside the genius head of the founder, from childhood to restless physician.' We want our patients to access affordable prescriptions and care, so a story such as this – while introducing the interesting physician creator and his equally interesting high-profile business partner – is great," she said.
The award was presented by Dr. Kim Rice of Baylor Scott & White Health, Brent Annear of the Texas Medical Association, and Dallas County Medical Society CEO Jon Roth and Vice President Lauren Williams at D Magazine's office last week, a complete surprise to the piece's author who thought he was asked to be in the office that day because he was in some sort of hot water.
It is an honor to be in the company of such tremendous and impactful stories, and we look forward to continuing the work of informing our readers. You can read the recognized story here and check for the winners in all the categories when posted here.
And if you have a story that you think we should be covering about the healthcare industry in North Texas, let us know by emailing will.maddox@dmagazine.
Get the D CEO Healthcare Newsletter
Stay informed with a detailed weekly report on DFW's evolving healthcare industry.
Author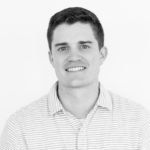 Will is the senior editor for D CEO magazine and the editor of D CEO Healthcare. He's written about healthcare…