For 11 years, the American Cancer Society has been the sole beneficiary of the Odessa Pumps DFW Charity Golf Tournament, receiving more than $380,000 in funds to date. In this year's edition of the four-ball scramble tournament at Cowboys Golf Club, Jeff Fehlis—the American Cancer Society's executive vice president of its South region—and I tee things up alongside former Major League Rugby Commissioner George Killebrew and longtime Fox Sports Southwest Executive John Heidtke.
Prior to joining ACS in 2017, Fehlis spent more than 30 years in the aviation industry working for American Airlines and Delta Air Lines. He worked his way up to vice president of sales for Delta's luxury air service Delta Private Jets.
We start the competition off on the 11th hole, a 368-yard par 4. Fehlis, who is sporting Air Jordan 1s on the course, steps up first and stripes a cutting drive down the right side of the fairway—a perfect way to start a four-person scramble. My drive puts us within 75 yards of the hole, but our group fails to get up-and-down for an opening hole birdie. In fact, it takes us until our fourth hole to log our first birdie.
Fehlis jokes, "I appreciate you all playing far below your normal capabilities—it would just look weird if my team won."
Fehlis—who has been golfing since he was 12 years old—grew up in Louisville, Kentucky. Some of his fondest childhood memories include playing the game with his parents, who enjoyed the occasional mid-game refreshing sip from the cooler of sangria strapped to the back of their golf cart. After he graduated from the University of Kentucky with a marketing degree, Fehlis worked for Xerox selling copy machines for two years. Then, his career in aviation took off. He started with American Airlines and was stationed in New Orleans.
We birdie the 313-yard par 4, 14th after Fehlis' drive puts us within 80 yards and my 56-degree wedge shot nestles itself 2 feet from the hole. Our team then follows up with a birdie on the 135-yard par 3, 15th, and a birdie on the 117-yard par 3, 17th. We climb to -3 through seven holes, but it wasn't enough to claw inside the top 10.
In September of 1998, when Fehils' career in sales with American Airlines was climbing, his mother passed away from cancer. "I remember thinking after the first treatment that she was cancer free," he says as we tee off on the 489-yard, par 5, 18th hole. "But that wasn't the case, and it eventually spread to her brain. But my mom was the best. She always had a great outlook on life. So, in 2017, I got pinged by a recruiter to take this role with American Cancer Society, and I realized that I was presented with an opportunity to do something in the memory of my mom and help other families who are facing the same thing we faced. Accepting the role was a no-brainer."
Now, as the ACS' South region's top executive, Fehlis is working even harder with the heart for sales he's had for more than 30 years. In 2022, the American Cancer Society raised an unaudited $700 million. Ten percent of that figure was raised by Fehlis' South region—which recently expanded to include Colorado, Utah, and Nevada. Other states in the South region include Texas, Alabama, Arizona, Arkansas, Louisiana, Mississippi, New Mexico, and Oklahoma.
Providing Hope, Access, and Community
We start the front side hot with an eagle opportunity on the 495-yard, par 5, first hole—but all four of our putts run just by the hole, and we settle for birdie. After a disappointing par on the second, we birdie the third hole, which is a 135-yard par 3. We finish with a par on the beautiful par 4, fourth hole—which has the iconic Cowboys star painted in the middle of the fairway—and we're sitting at -5 through 12 holes.
One of Fehlis' proudest moments in his ACS tenure is building the Gene and Jerry Jones Family Hope Lodge—a 40,000-square-foot, $25 million facility with 50 patient suites—located adjacent to Baylor University Medical Center.
The American Cancer Society operates Hope Lodges across the country and relieves the financial burden from countless cancer patients by offering them and their caregivers free housing when they travel more than 40 miles for treatment. In 2022, the Dallas lodge saved patients more than $2.7 million in travel expenses. Tom Thumb, Baylor, the Dallas Cowboys, and more partner with the ACS to provide meals and spend time with guests.
At full capacity, the Gene and Jerry Jones Family Hope Lodge can provide more than 18,000 free nights each year saving guests more than $3.9 million in lodging expenses.
"To date, we've given about 12,500 free nights," Fehlis says as we approach our second shot 280 yards down the fairway on the 415-yard par 4, fifth hole. "Most weeks we've had 80 percent occupancy. If I'm ever having a bad day, I walk right across the street to the lodge from our office and have lunch with some of our guests, and I really get to see how appreciative they are. The lodge is designed so that it is a communal experience: Nobody needs to go through the journey alone. I always tell people I never have cried at work more than I do now—but its all good."
There is a total of 31 Hope Lodges across the country. Under Fehlis' leadership, the American Cancer Society's South region—which has eight lodges—recently opened an Oklahoma City location and another in San Antonio will open soon. In 2023, Fehlis expects to launch three capital campaigns for three more regional Hope Lodge locations.
"The American Cancer Society is on a pretty drastic expansion plan to fill market gaps across the country, specifically in the West and Midwest," Fehlis says. "Many people will forego treatment because they cannot afford to stay in the area they're traveling to. Our biggest issue is letting people know that we are willing to help. We've had patients stay with us for 180 days at a time if they're undergoing a significant treatment.
"We're also exploring options to do a smaller Hope Lodge experience that we could incorporate into a hotel in smaller markets where there's still demand. That way, we don't need to go through an extensive capital campaign and build something really big."
On the fifth and sixth holes, we sink back-to-back 15-foot birdie putts to get to -7 through 14, and we are just one shot back of a top ten standing.
Every year, the South region hosts more than 260 events, but the American Cancer Society's single largest one-night fundraiser event overall is North Texas' Cattle Baron's Ball. This year's event will be the 50th year for the fundraiser. In that time, the event has brought in more than $93 million for the ACS. "There is about a $4 million gap between what Cattle Baron's [raises] and our other events," Fehlis says as we stop at the concession stand for a jalapeño sausage after logging par on the seventh hole. We have three holes left to climb into the top 10.
This year's Cattle Baron's theme is 'Iconic' and the event will host Shania Twain and the Randy Rogers Band as headlining performers. In 2022, the fundraiser raised $6.7 million. In 2023, Fehlis is hoping to exceed $7 million.
We birdie the eighth hole, the shortest par 5 on the course, to get to -8 through 16, and we feel the momentum rising.
As we approach the ninth green with another birdie opportunity, Fehlis starts to talk about the barriers that American Cancer Society is aiming to break. "Cancer doesn't see color, cancer doesn't see social economic status, cancer effects everybody," he says. "But the problem is how those folks get treated and get access to what they need. The data proves there are barriers. We recently saw a spike in prostate cancer deaths—which is a commonly misdiagnosed cancer. Black men are dying at 30 percent higher rates than their White counterparts. There is a higher rate of Black women dying from breast cancer, even though the incident rates are pretty close.
Since 1991, we've put in $3.3 billion into research. And we've seen over 3 million deaths averted as a result of that so what we're doing is working, but we've got to just keep working harder.

Jeff Fehlis
"When I start to think about all the reasons why, and really peel back the onion, it could be a number of things. Is it access? Is it the area they live in? Is it what stage it was diagnosed? Do they have adequate housing and transportation? Is it financial or digital literacy? All those things are important to identify. Since 1991, we've put in $3.3 billion into research, and we've seen over 3 million deaths averted as a result of that. So, what we're doing is working, but we've got to just keep working harder."
We sink the 12 footer for birdie on the ninth, then Fehlis closes the day out with an 8-foot birdie make on the final hole to get us to a respectable -10, finishing just outside of the top ten.
Looking ahead for the American Cancer Society, Fehlis is excited to see the nonprofit continue its advocacy work. "We're fighting at the State House and at the federal level to really drive more access to care, treatment, and screenings," he says as we walk off the final hole. "We're fighting for Medicaid expansion. We're fighting for biomarker tests for cancer treatment—because that is a critical piece in treating cancer as soon as possible."
Fehlis is confident 2023 will be a defining year in the American Cancer Society's history. "2023 will definitely be the biggest year of fundraising to date for us," he says. "Post-pandemic we've just been on a growth trajectory that is amazing for us. We've started some different strategies with young professionals. We've done some LGBTQ+ events. So, we're really trying to grab these pockets of folks to bring new people into the mission, because finding new audiences is so important."
Get the D CEO Newsletter
Stay up to speed on DFW's fast-moving business community with weekly news reports, interviews, and insights.
Author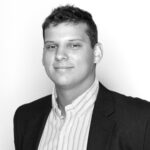 Ben Swanger is the managing editor for D CEO, the business title for D Magazine. Ben manages the Dallas 500, monthly…