Medical City Healthcare is entering into a joint venture with a national operator of physical therapy clinics to consolidate 24 outpatient physical therapy clinics in North Texas.
California-based Physical Rehabilitation Network operates in North Texas as Vista Physical Therapy and runs more than 200 physical therapy clinics in 17 states. The partnership will align the region's third-largest physical therapy provider with Medical City, one of the largest health systems in North Texas. It runs 16 hospitals in Dallas-Fort Worth, and Medical City's parent company HCA Healthcare operates 184 hospitals nationwide.
The move is one of several consolidation efforts for the two companies over the years. In 2019, HCA bought two dozen urgent care practices from Fresenius, adding eight new locations to Medical City's CareNow Urgent Care brand in North Texas, which now has more than three dozen locations. PRN's first health system joint venture was with MemorialCare in Orange County, California, in 2020, where the company grew from 17 physical therapy locations to 34.
PRN CEO Ajay Gupta says the move fits in with the trend of the retailization of healthcare, with more services moving into communities rather than one centralized mega-campus. The joint venture will allow Medical City to connect with patients closer to home and give Vista a pipeline of patients heading to and coming from surgery. Gupta wants to add neuro and aquatic expertise to the physical therapy services as the company did in its Orange County partnership.
The partnership is about expansion as well. "I think we will grow to the right number," Gupta says. "There is a path with the JV to get to 40-plus locations in the next two years, but it is more to make sure we are being thoughtful on growth."
The partnership wasn't exactly a cold call for Gupta, who spent eight years with HCA Healthcare, ending his time with the company as a division chief financial officer. "Outpatient delivery was an area of familiarity and an area that I helped develop at HCA," Gupta says. "Medical City had some investments across the market and felt PT was an area that would resonate in one of the bigger markets for HCA."
The $34 billion physical therapy industry is one of the many fragmented healthcare service lines ripe for consolidation. According to a report from Marketdata LLC, the top 50 physical therapy companies only capture 29 percent of the industry's total revenue, making an attractive option for consolidating forces like private equity and health systems. Most providers are small to medium operators with around $1 million in revenue per business.
Healthcare regulation and policy are also pushing PT practices to consolidate. Regulatory requirements and interactions with Medicare have made it difficult for small, independent operators to be profitable. Additionally, the growth of value-based payments in healthcare makes physical therapy an attractive option, as PT is often a low-cost and effective way to treat musculoskeletal injuries, many of which are treated with unnecessary surgeries. If Medicare is moving toward a model that incentivizes efficient care, physical therapy is a great tool for achieving low cost results.
Earlier this month, the New York Times discussed the prevailing "surgery first" mindset that often results in overprescribing surgery for certain injuries. There is also a financial incentive to recommend surgery over physical therapy, which is much less expensive. The NYT story said that 750,000 Americans receive surgery for simple meniscus tears each year, resulting in $3 billion in costs even though an international panel made "a strong recommendation against the use of arthroscopy in nearly all patients with degenerative knee disease." Other research found that physical therapy is as effective or better than surgery for a torn meniscus for most patients.
With many patients trying to decide between physical therapy, the joint venture will align two service lines that are often competitors. Gupta agrees that patients need to get the right surgery at the right time but sees the partnership as one that will increase convenience for patients more easily access physical therapy services closer to home following or instead of surgery, making their adherence to the physical therapy plan (and their full recovery) more likely. Integrating the two systems will allow physical therapists and orthopedic teams to align their plans.
Medical City President Allen Harrison agrees that bringing the two entities together will be a boon for the community. "Integrating PRN as part of our system of care provides greater access to the rehabilitation services our community needs, when and where they need it, close to home," he says. "Expanding access to compassionate, high-quality rehabilitation through this partnership is another way we show our commitment to delivering exceptional care to patients at every step of their healthcare journey."
Get the D CEO Healthcare Newsletter
Stay informed with a detailed weekly report on DFW's evolving healthcare industry.
Author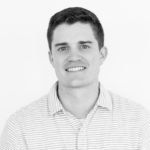 Will is the senior editor for D CEO magazine and the editor of D CEO Healthcare. He's written about healthcare…