Readers of DFWChild Magazine have recognized Medical City Dallas, Medical City Lewisville, and Medical City Plano as the "Best Hospital to Have a Baby" in their respective counties. After thousands of readers voted, this was Medical City Dallas and Lewisville's third consecutive victory and Plano's fifth consecutive honor. Medical City Healthcare hospitals delivered 20,000 babies in North Texas last year.
---
Fortune's 100 Best Companies to Work For list has named Texas Health Resources the No. 66 best company in the country. The hospital system is one of only three health systems to be honored, and this THR's ninth time to be on the list. The ranking is based on feedback from more than 500,000 employees nationwide who rank employers trustworthiness, care, fairness, physical, financial, and emotional health, and community impact.
---
Fort-Worth based Nuvothera's prosoria psoriasis treatment is now available nationwide in Walgreens. The over-the-counter gel is available for the nine million Americans and 125 million people worldwide who suffer from the tough-to-treat skin condition that results in dry, flaky, red patches of skin and has no cure. The treatment is already available at CVSHealthHub stores and online. Nuvothera is a graduate of TechFW, a Fort Worth startup accelerator and business incubator.
---
The U.S. Department of Education's Mental Health Service Professionals Demonstration Program has awarded the University of North Texas $440.306 to train school counselors, social workers, psychologists, and other mental health professionals to provide mental health care based at the university. The funding comes from the Bipartisan Safer Communities Act signed into law last year in response to mass shootings.
Get the D CEO Healthcare Newsletter
Stay informed with a detailed weekly report on DFW's evolving healthcare industry.
Author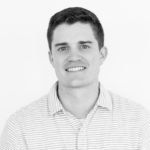 Will is the senior editor for D CEO magazine and the editor of D CEO Healthcare. He's written about healthcare…