Even though the public health emergency is ending, the lasting effects of the pandemic remain. Children's Health and the Meadows Mental Health Policy Institute launched an initiative to address pediatric mental health challenges and are expanding the program to reach 150,000 families in its first year.
In 2020, children ages 5-11 increased mental health emergency room visits by 24 percent. Older children saw a 31 percent increase in mental health ER visits. Children's and MMHPI sought a more proactive approach to diagnosing and treating pediatric mental health by giving 75 providers additional training. Because of a shortage of mental health providers, the initiative is meant to train pediatricians to detect and treat mild to moderate behavioral health conditions like anxiety, stress, and depression. Most mental health issues for children are mild to moderate and can be treated in a primary care setting.
According to the Meadows Mental Health Policy Institute, 2 in 5 children in Dallas County face mental health and substance use disorders. Still, just 10 percent of children receive mental healthcare in integrated and primary care settings.
Medical City Green Oaks executive medical director Dr. Ronnie Pollard talked to D Magazine in 2021 about the influx he saw at their hospital during the time. The 125-bed behavioral health hospital for children and adults normally reserves 12 beds for pediatric mental health patients. In the fall of 2020, demand forced them to convert an adult unit to a pediatric one, taking the total to 36 beds. The psychiatric hospital was filling up with teenagers in critical distress.
"We have a deep responsibility to care for our children's mental health in a faster, more efficient way," said Dr. Sabrina Browne, a pediatric psychiatrist at Children's Health and assistant professor at UT Southwestern Medical Center. "We simply cannot afford to experience a delay in care. Through this initiative, we've empowered 75 pediatric providers in our first year to build upon their expertise to identify and treat a wider range of mental health diagnoses, shortening the amount of time to begin treatment."
The training included online and in-person at Children's Health's first-in-the-nation learning laboratory for integrated pediatric care. The lab will soon move to Reimagine Redibird development, where training and consultation will be available for community pediatricians as well as patient evaluations and treatment.
Data collected by Children's and MMHPI found that pediatricians involved in the initiative increased screening tools and used consultation provided by the state's Child Psychiatry Access Network to treat more mental health issues. Providers reported improved confidence in evaluating psychological conditions, improved billing strategies for behavioral health visits, and improved ability to use tools to identify depression and anxiety earlier.
More than 85 percent of those in the program said they would recommend the program to other providers and found that the training was an effective way to improve billing methods through Medicaid that will allow doctors to integrate mental health screening into their primary care practice.
"What makes initiatives like this so important is the fact that mental illness is a pediatric disease, with 50 percent of most illnesses emerging by age 14, so this initiative provides an essential path forward for pediatricians, children, and their families," said Andy Keller, president and chief executive officer of the Meadows Mental Health Policy Institute. "We have already seen a huge impact in the lives of hundreds of North Texas families and look forward to the future of this initiative as they continue to provide better, more accessible mental healthcare to young people and their families."
Get the D CEO Healthcare Newsletter
Stay informed with a detailed weekly report on DFW's evolving healthcare industry.
Author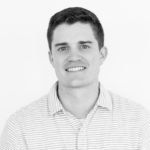 Will is the senior editor for D CEO magazine and the editor of D CEO Healthcare. He's written about healthcare…