New transparency data shows the wide range of prices paid to hospitals by health insurance companies for childbirth, from less than $5,000 with some plans and locations to more than $16,000 in others. Health insurance providers are now required to publish personalized pricing information for hundreds of covered items and services, moving American healthcare one step closer to price transparency.
The Centers for Medicare and Medicaid Services has continued to push for more transparency, first requiring hospitals to publish their prices for a basket of services in 2021. As of January 1, 2023, health plans are required to post their negotiated rates for services at every hospital. Though the data is far from comprehensive, Turquoise Health's healthcare price transparency tool allows users to explore rates for different insurance plans at various facilities. The results are fascinating.
Turquoise Health allows healthcare shoppers to look at various procedures and operations, compare cash prices, and provide insurance information for each facility. However, one must still be reasonably adept at understanding insurance to get an accurate price. Users can choose the operation, pick the hospital, enter the insurance plan, deductible information, coinsurance percentage, and copay amount. You receive a total that the patient should owe and how much the insurance company should cover.
For comparison's sake, I went through several hospitals and looked at the max the health insurance plan would cover for childbirth if there were no copay, coinsurance, or deductible information entered. The wide-ranging results revealed how arbitrary some of these negotiated service rates are.
According to Turquoise Health's database, at Baylor University Medical Center, a Blue Cross Blue Shield of Texas PPO plan will cover a max of over $16,000 for childbirth. In contrast, a Cigna plan with the same parameters covers under $5,000. So it begs the question of how much childbirth costs and what hospitals need to profit from the procedure.
At Texas Health Dallas hospital, we see a range of Cigna at more than $13,000 worth of coverage for childbirth and other plans between $6,000 and $9,000 worth of coverage. Clements University Hospital and White Rock Hospital have a smaller range of insurance plan coverage rates. However, there are still thousands of dollars worth of differences for the same procedure at the same hospital with the same physicians.
At the same time, similar or identical insurance plans were covering vastly different amounts depending on the facility. Cigna covers more than $13,000 if one has their child at Texas Health Dallas but less than $8,000 at Clements University Hospital. A BCBSTX PPO plan covers over $16,000 at BUMC but less than $5,000 at City Hospital White Rock.
Because of the nature of the data, caveats need to be noted. Turquoise is at the mercy of how the hospitals submit the insurance plan rates, so it was difficult to tell if the compared plans were exactly the same. For some hospitals, the insurance plans were listed with extreme detail all the way down to the policy number, while other facilities merely said "Cigna" or "BCBS Traditional." So while I tried to choose similar descriptions to compare the coverages, it is likely that they were slightly different plans.
Additionally, some hospitals had dozens of insurance plan options, while others had just three or four. Parkland Health had numerous insurance options, but none of the big four traditional commercial payers. City Hospital at White Rock only had three options with little detail about each plan. When we shop for vehicles or televisions, we can look up the exact model to the identification number to compare prices. The lack of uniformity in healthcare pricing data makes it difficult to compare accurately. Still, the wide range of coverage amounts within a hospital or insurance plan is telling.
It should also be noted that many hospitals did not appear on the price transparency tool at all. For Medical City Dallas, the only insurance plan offered was "Accountable Health Plans," which is a joint venture between different healthcare parties, but there were no specific plans or insurance companies listed. The data has come a long way but is still far from comprehensive, making actual shopping difficult.
So who can use this type of information? In theory, a potential patient who needs an operation could use it to find the best price and compare it to other quality measures, but if that person has commercial insurance, the insurance company likely has its own price transparency tool to allow the member to shop around. It could also be used when picking an employer insurance plan to see how much coverage they will get at different hospitals for their employees.
Still, the lack of consistently labeled data would mean that Turquoise Health's tool is more of a starting point to be confirmed later with individual plans. But many corporations don't have the time and resources to shop around and search through numerous operations and usually just go with whatever the health insurance broker suggests. Many brokers are paid commissions directly from the insurance company based on the annual premiums paid by the insured, mangling incentives and making it difficult to get a clear-eyed opinion on which plan is best for the employer.
But despite the different insurance descriptions, lack of data for entire hospital systems, and difficulty navigating the ins and outs of health insurance coverage, data transparency has come a long way in a few years. The idea that a patient could get pick an operation, choose a hospital, and see cash pay rates and rates from several insurers in one place is a far cry from the previous opaque system. As penalties increase for lack of price transparency and more data wonks dive into the prices, the systems improve. Entities like Turquoise Health, Sage Transparency, and Texas 2036 are organizing the reams of data now available on hospital pricing, moving closer toward an actual market where patients and employers alike can shop for healthcare.
You can explore a number of procedures, insurance rates, and facilities here.
Get the D CEO Healthcare Newsletter
Stay informed with a detailed weekly report on DFW's evolving healthcare industry.
Author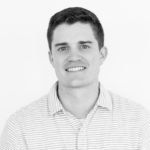 Will is the senior editor for D CEO magazine and the editor of D CEO Healthcare. He's written about healthcare…