Of Dallas County's 48 hospitals, only 33 percent are mostly compliant with federal and state hospital price transparency laws. Tarrant County is a bit better, with 46 percent of hospitals mostly compliant, but both counties lag far behind the statewide rate of 60 percent.
The number of hospitals that mostly comply with Texas' price transparency laws have more than doubled since the fall of 2021, according to data from policy nonprofit Texas 2036. The organization's research shows an overall increase in compliance for hospitals, and the organization was able to access data for 86 percent of 648 Texas hospitals.
Since 2000, hospital prices have increased more than nearly every category of consumer goods, with prices bumping up around 250 percent during that time. Hospital prices outpaced college tuition, childcare, wages, housing, and vehicles. To increase competition and shoppability, the federal government mandated that in 2021 all U.S. hospitals had to post clear, accessible pricing information about their services.
But the penalty for non-compliance didn't move the needle for many hospitals initially. The minimum annual penalty for a hospital that didn't comply was $109,500, and the maximum was around $2,000,000. For most hospitals, that amount is worth not posting your prices and losing business because of it. The Texas Health and Human Services Commission recently posted an update to the state's hospital price transparency rule with penalties for the largest hospitals totaling $66.7 million per year, according to Texas 2036 senior policy advisor Charles Miller. This was the largest penalty in the country. Last year, a federal rule required health plans to disclose the negotiated prices paid to physicians and facilities for all the services they provide.
Texas 2036 found that while there has been an increase in the hospitals considered "mostly compliant" from 27 percent in 2021 to 60 percent in the fall of 2022, a smaller percentage of hospitals were considered incomplete with some insurer prices. In 2021, there were 19 hospitals with no data or website. During the last measurement in the fall of 2022, 12 hospitals still had no data posted or no website.
Data is still lacking on insurer-specific information, making it difficult to compare specific procedure prices between hospitals, though that can sometimes be done through the health insurance website.
Texas 2036 worked with January Advisors to compile price transparency data for Texas hospitals, taking stock of where the state is as a whole with a new version of the hospital price dashboard every six months. The dashboard can filter by region, health system, or hospital and provides available prices for 300 shoppable services. CMS requires hospitals to have prices "displayed prominently on a publicly available website and in a prominent manner that identifies the hospital location with which the information is associated." Still, Texas 2036 found that wasn't always the case.
Some hospitals filed the information in their finance link, while others had their "Price Transparency" page. Other times, researchers had to search the website for "price transparency" or "chargemaster" to find the prices. Some data wasn't downloadable, additional data was old, and the average person would often be unable to find and interpret the data. Texas 2036 researchers described the highest level of compliance "mostly compliant," which meant that the data was in a machine-readable format with standard charges, discounted cash prices, negotiated rates, and payer-specific rates.
But North Texas' most populous counties were less transparent than the state as a whole. According to Texas 2036's dashboard, 12 Dallas County hospitals are mostly compliant, 11 had incomplete data, seven posted only the chargemaster, four had no data, and 11 were unavailable. In Tarrant County, there were 25 mostly compliant hospitals, 10 with incomplete data, three had just the chargemaster, four had no data, and 12 were not available.
Explore the Texas 2036 dashboard here.
Get the D CEO Healthcare Newsletter
Stay informed with a detailed weekly report on DFW's evolving healthcare industry.
Author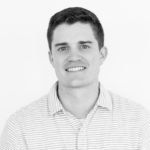 Will is the senior editor for D CEO magazine and the editor of D CEO Healthcare. He's written about healthcare…