Nakesha Lopez is the chief human resources officer at the largest nonprofit health system in the state, Baylor Scott & White Health. The New York native never thought she would end up in the Lone Star State, but she has leaned in to all Texas has to offer and embraced what makes the state unique. She arrived at the health system in 2014 after working in HR in the finance industry with leadership roles at Barclays and Lehman Brothers.
Lopez is an avid reader (two or three books per week) and seeks to "balance listening, empathy and accountability" in her leadership style. As the health system continues to battle the labor shortage and maintain quality of care, her role in human resources is dynamic and essential. Read on to learn about her first car, the book she says everyone must read, and where she would be if she wasn't in the c-suite of a health system.
Education: University of Phoenix (MBA-HR Management), Hunter College (BA-Sociology)
Birthplace: Trinidad and Tobago
First Job: "I first worked as a weekend babysitter in High School. The woman I worked for later hired me to work in her IT recruitment firm (Simone & Associates) which still exists today, performing many different administrative duties. This position was a huge steppingstone to learn about professionalism at a very young age and my first experience with Human Resources specifically recruitment."
Best Advice: "Always dress the part (executive presence) and understand that every opportunity is a learning opportunity."
Dinner Party: "Mandy Ginsberg, former CEO of Match Group because of the equality and pay equity initiatives she's put in place during her tenure. Also, Bob Jordan, the CEO of Southwest Airlines because I'm intrigued by his customer focused business model."
Destination of Choice: "Europe for the history and the Caribbean, specifically Jamaica, for the food, culture and beach."
Nonprofit Cause: "The Prader Willi Syndrome Association, which supports individuals and families with information and resources. My son was born with this disorder."
Passion: "Reading! I read two to three books a week."
Industry Change: "To make access to healthcare easier for ALL communities."
Local Fare: "Tonkotsu ramen from Oni Ramen in Deep Ellum."
Do-over: "I don't believe in redos and I don't like to regret things. I believe every step leads to the next part of the journey. If anything, I might look back and wish I'd spent more time living in the moment."
Fun fact: "My first concert was seeing Destiny's Child perform at Jones Beach in New York during an MTV summer tour of up-and-coming artists."
Go-to Advisors: "Sometimes I find advice in a book, but more often it's from internal and external peers across the country."
Toughest Challenge: "The last two years, negotiating COVID-19 and the labor challenge, have been the toughest."
First Car: "A green Dodge Neon. I was so proud to have a car because so many of my peers in New York took the subway."
Biggest Success: "Our work on reducing both our nursing vacancy rate and contract labor during an unprecedented labor shortage."
A Better DFW: "While I love the Dallas foodie scene, I'd add more Caribbean restaurants."
Pivotal Moment: "I never planned to leave New York because I had deep family ties, but my husband was in the Army and was asked to relocate to Ft. Hood in Texas. We moved as a family and it ended up being monumental. The people were so nice and faith-based, which was important to us. I met a lot of people and created my own, new network."
Walk-up Song: "'Fighter' by Christina Aguilera"
Must-Read: "The Most Powerful Woman in The Room is You by Lydia Fenet"
Spirit Animal: "I'm really an introvert but I have to be more extroverted at work and other networking settings, so I'd have to say an animal that blends well in various environments like an owl."
Alternate Reality: "I would be an entrepreneur with my own business in the beauty industry."
Biggest Risk: "Moving to Texas from New York."
Bucket List: "I would like to ride a bike along the Amalfi Coast in Italy."
Key Strategies: "Effective communication, humility and accountability. I think you should aim to inspire people with communication and strive to balance listening, empathy and accountability."
Future Forecast: "Because the last two years were so challenging, I'm excited about getting to a new normal; to a place of stability."
Get the D CEO Healthcare Newsletter
Stay informed with a detailed weekly report on DFW's evolving healthcare industry.
Author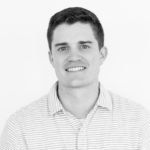 Will is the senior editor for D CEO magazine and the editor of D CEO Healthcare. He's written about healthcare…