For years, officials and industry players in Dallas-Fort Worth have been striving to make the region a hotbed of biotech activity. Those efforts seem to be paying off. A report from global real estate firm CBRE ranked Dallas No. 6 in the country for emerging biotech markets.
The number of individuals in life science research careers grew by 79 percent between 2001 and 2020, compared to 8 percent for all industries. In addition to having a world-class airport, and a relatively affordable cost of living, the region is also producing the talent needed to sustain the sector.
North Texas graduates twice as many biomedical science students as it did 15 years ago. Infrastructure is ramping up, too. The recently opened Pegasus Park has a BioLabs area to accompany UT Southwestern, Health Wildcatters, and several other organizations and startups connected to the industry.
And in Plano, investment firm NexPoint has plans for a 200-acre, 4-million-square-foot life sciences development that will include 970,000 square feet of lab and office space on the former campus of Electronic Data Systems.
To zoom the microscope in on what's happening in the industry and what's next, I'll speak with a group of entrepreneurs, managers, and funders in the space at D CEO's upcoming healthcare panel event.
See more speaker details below, and reserve your seats here before the event sells out.
When: Tues., March 21, 7:30-9:00 a.m.
Where: Dallas Regional Chamber, Ross Tower, 500 N. Akard St, Ste. 2600, Dallas, TX 75201
Panelists:
Sulagna Bhattacharya, CEO, Nanoscope Therapeutics
Gabby Everett, Director, Business Operations and Strategy, BioLabs Pegasus Park
R.A. Session II, Founder, Taysha Gene Therapies
Dr. Hubert Zajicek, CEO, Partner, and Co-Founder, Health Wildcatters
Get your tickets here.
Get the D CEO Healthcare Newsletter
Stay informed with a detailed weekly report on DFW's evolving healthcare industry.
Author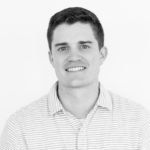 Will is the senior editor for D CEO magazine and the editor of D CEO Healthcare. He's written about healthcare…