Demographic patterns and healthcare trends are uniting to make North Texas a leader in the growth of outpatient services for the next several decades. Cost concerns and improved technology have resulted in the movement of services that once took place in a hospital to an outpatient setting. Dallas' booming and aging population make it one of the top regions for growth in the sector.
Dallas ranks in the top five metro areas for an increase in residents aged 55 and older, along with Raleigh, Las Vegas, Atlanta, and Austin. Though this cohort only makes up 30 percent of the US population, the group is the largest consumer of healthcare services. Because of growing life expectancies, the 80+ age group is expected to grow by 50 percent in the next 10 years. Meanwhile, a third of hospital revenue is shifting to outpatient facilities that don't require hospital admittance. In 2022, inpatient revenue was flat for inpatient services, while revenue for outpatient services rose 8 percent, according to Kaufman Hall.
Outpatient growth is coming to North Texas, but health systems are dealing with labor shortages, increasing costs, and payor mix shifts that require health systems to be creative in reducing costs and proactively identifying the right market to move into. A report from Deloitte found that between 2005 and 2015, visits to outpatient facilities grew by 14 percent, and outpatient revenue increased by 45 percent over that same period. In 1994, outpatient facilities received 24 percent of health system capital investment. In 2016, 47 percent of health system capital investment went to outpatient facilities.
Consumer preferences are shifting as well. Patients are demanding greater healthcare access, providing fertile ground for health systems to open outpatient facilities and urgent care facilities in retail developments closer to where people live. The RedBird development in southern Dallas, which includes UT Southwestern and Parkland outpatient and primary care services, is an example of this type of development that is more convenient for those who live in the area.
North Texas provides fertile growth for healthcare expansion, says JLL senior vice president and region lead Ethan Garner. Because the state is not a certificate of need state, it doesn't have to prove demand to build new hospitals or healthcare facilities. The lack of a dominant health system in the DFW means that these organizations are competing for patients in the growing and expanding region.
While growth in telehealth and home health may seem like a threat to the expansion of brick-and-mortar outpatient facilities, the provider shortage and explosive population growth mean there is plenty of room for developing both remote care and outpatient services. "Anything that creates more access and efficiency and lower wait times will be good for the patient. The challenge is for us to be able to still meet the growing patient demand and do it with fewer people. So, how do we do that?" Ethan Garner says. "Technology advancements create opportunities and result in more facilities being developed to treat patients."
Garner notes that as the North Texas population expands, health systems are trending toward smaller hospital footprints with lower bed counts, funneling more acute needs to the larger flagship hospitals that are more centrally located. The systems are looking for less expensive ways to see more patients, and outpatient facilities serve that purpose without a drop in quality of care. Consolidation of physician offices, ambulatory surgery center growth, and medical office building growth are all strategies health systems use to expand their footprint in North Texas' growing suburbs.
If a health system is going to spend money on real estate and take advantage of the coming outpatient explosion, they need to ensure they are in the right spot for years to come. "It's a dynamic market right now, and it's challenging," Garner says. "From a real estate perspective, in terms of identifying and forecasting where the services, health systems need to hit the right target audiences."
Get the D CEO Healthcare Newsletter
Stay informed with a detailed weekly report on DFW's evolving healthcare industry.
Author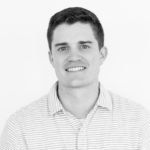 Will is the senior editor for D CEO magazine and the editor of D CEO Healthcare. He's written about healthcare…