The nameplate on Dr. Nagaraj Kikkeri's desk has a simple message for anyone sitting down to talk: "Everyday I'm Hustlin'." The Rick Ross line epitomizes his role as an entrepreneur in the North Texas healthcare market, as his business pushes the boundaries for how we think about paying for healthcare. Kikkeri is an anesthesiologist on the front lines of price transparency in DFW, providing easily shoppable, bundled, and simple prices for dozens of outpatient surgeries.
The ability to purchase medical care like one would winter boots or inflatable kayaks is a foreign concept to most patients looking to pay for surgery (or employers who are subsidizing their care), but at North Texas Team Care Surgery Center (NTTCSC) in Mesquite, Kikkeri is bringing that to life. We have written about the Surgery Center of Oklahoma, a cutting-edge practice that has long provided transparent, bundled pricing for dozens of outpatient surgeries, and Kikkeri's surgery center is bringing a similar brand of bundled pricing to North Texas.
Texas has the highest rate of uninsured people in the country (due to a combination of demographics, poverty, and not expanding Medicaid coverage). Dallas, by some measures, has one of the highest rates of uninsured individuals. For those without insurance, cash pay is their only option for surgery. Despite rules about increased transparency, finding out how much surgery will cost at a hospital or provider can be difficult for the informed shopper, much less one unfamiliar with the healthcare system. While hospitals are supposed to have an easily shoppable version of their most common surgeries, many do not post prices without entering insurance information, if they post anything at all.
Half of all Texans have health insurance through their employer, but if those employers want to see who has the best prices for operations and steer their employees to those locations, they aren't allowed to if they can figure out how much things cost. For employers paying for a procedure, transparent and bundled pricing can be a godsend.
Another reason pricing healthcare can be complicated is that many charges are involved in any operation. There are countless stories (despite laws to prevent it) of surprise medical bills for those who attempt to have their surgery inside their health insurance network, only to find out that one of the providers they saw (often the anesthesiologist or emergency department physician) is out of network, causing the medical bill to skyrocket.
NTTCSC and Dr. Kikkeri are attempting to remove those hurdles to care and revolutionize the industry. Inspired by a former patient who died from cancer after they couldn't afford a colonoscopy ($1,611 at NTTCSC with biopsy, according to the NTTCSC website), Kikkeri set out to have patients pay one clear price for their surgery or procedure. He also tells the story of a physician at NTTCSC who attempted to make all the calls necessary to ensure his hernia operation would be entirely in-network. Even after being told the anesthesiologist who would work the surgery would be in-network when the bill came, the doctor was not in the patient's (who was also a doctor) network. Though Kikkeri's colleague was able to fight the charge, it wasn't easy.
"We didn't want complexities," Kikkeri says. "We wanted patients to know what they are paying up front, with no subsequent bills. We want to make it simple, transparent, and affordable while maintaining or exceeding the quality of care."
Kikkeri started small, offering a transparent and bundled price for a colonoscopy, but soon grew to include general and orthopedic surgeries. The website now provides dozens of surgeries in 11 specialties, including gynecology, urology, spine, and plastic surgery. Now patients make one up-front payment, and those funds are meted out to board-certified surgeons and staff who worked on the surgery without any follow-up bills or haggling or frustrating follow-up calls.
The website makes it shockingly simple to learn the price of an operation. Compared with others around DFW, NTTCSC's prices stack up well, although they aren't always the cheapest, at least according to Turquoise Health's price transparency tool for hospital prices. That said, most hospital systems' cash-pay prices aren't available through Turquoise Health. Many that do have cash prices available are much more expensive than what is offered at NTTCSC.
In comparing the prices on NTTCSC's website to several hospital systems around North Texas, NTTCSC wasn't always the cheapest, but its costs were much easier to find than the large health systems and other hospitals. While most hospitals have begrudgingly posted prices for their services after being dragged into the light by federal rules and regulations, NTTCSC is willingly doing so.
The price discrepancy between facilities for cash pay prices can be massive. A cursory look through the NTTCSC website found an appendectomy to cost under $6,000 at NTTCSC, but nearly $40,000 at Baylor Scott & White in Sunnyvale, according to Turquoise Health. A knee replacement costs under $7,000 at Parkland, around $17,000 at NTTCSC, and more than $80,000 at BSW in Sunnyvale.
While most people don't pay cash for surgery of that magnitude, the cash pay price gives the patient an idea of the facility's starting point when it begins negotiations with the insurance company. A patient might feel great that his insurance company got a 50 percent discount on his knee replacement surgery. Suppose the starting point was $80,000 rather than $17,000. In that case, that patient may still be overpaying (depending on the coinsurance and out-of-pocket max) for the procedure compared to paying out of pocket at a cheaper facility.
While Kikkeri emphasized that his business has partnered well with low-income and uninsured residents, he has also partnered with third-party administrators who want to allow employers to subsidize their employees' healthcare by doing business directly with NTTCSC, sometimes having people travel from all over the country and world to have their surgery done at NTTCSC. In the case of the $80,000 knee replacement, the patient may only pay an $8,000 out-of-pocket maximum for the year, but self-insured employers are picking up the tab for the rest of that procedure after the insurance company has negotiated a lower rate. Still, the starting point for those negotiations matters.
"We are in a corridor of self-insured employers who are offering to pay for the surgeries, but at the same time, they don't want to spend a lot of unnecessary money," Kikkeri says. "We have been a good source of their healthcare." Some companies do this through their TPA, while smaller companies without a TPA will subsidize the care for their employees while directly working with NTTCSC.
Kikkeri isn't limiting his business model to those who can get to Mesquite. He has developed partnerships with facilities and staff all over the country to offer bundled and transparent pricing elsewhere. Part of Kikkeri's business model is a concierge service called Hinkapin Health. It coordinates care with patients and third-party administrators around the country to help members find a transparent, bundled price for a procedure near them.
Kikkeri says it took a while for surgeons and their staff to adjust to his simplified, pay-up-front model. They were used to asking patients about their insurance card, billing insurance, and fighting to get payment afterward. Getting paid upfront, often without the insurance company being involved, took some time and education. But the model is gaining traction. Kikkeri says that 60 percent of the operations at NTTCSC use the transparent bundled price (the rest are done through insurance as they would at any other surgery center).
Kikkeri is a father of five who was born in India and had eyes on being a physician from a very young age, dispensing medicines with his toys as a child. After medical school in India, he trained in New York before making his way to Texas. He runs the surgery center with his wife, a pediatric dentist whose business savvy makes the whole thing work. While he may not have set out to upend the medical industry and transform how patients pay for medicine, NTTCSC is doing just that one surgery at a time.
As I get up in the years, I know my time is coming for a procedure that most tend to avoid, but as transparency grows, my ability to shop improves. Because of the lack of a true market for healthcare, a concept that seems mundane in every other industry is revolutionary in medicine. "You can go and look at our website and know exactly what you're paying for your colonoscopy," Kikkeri says.
Get the D CEO Healthcare Newsletter
Stay informed with a detailed weekly report on DFW's evolving healthcare industry.
Author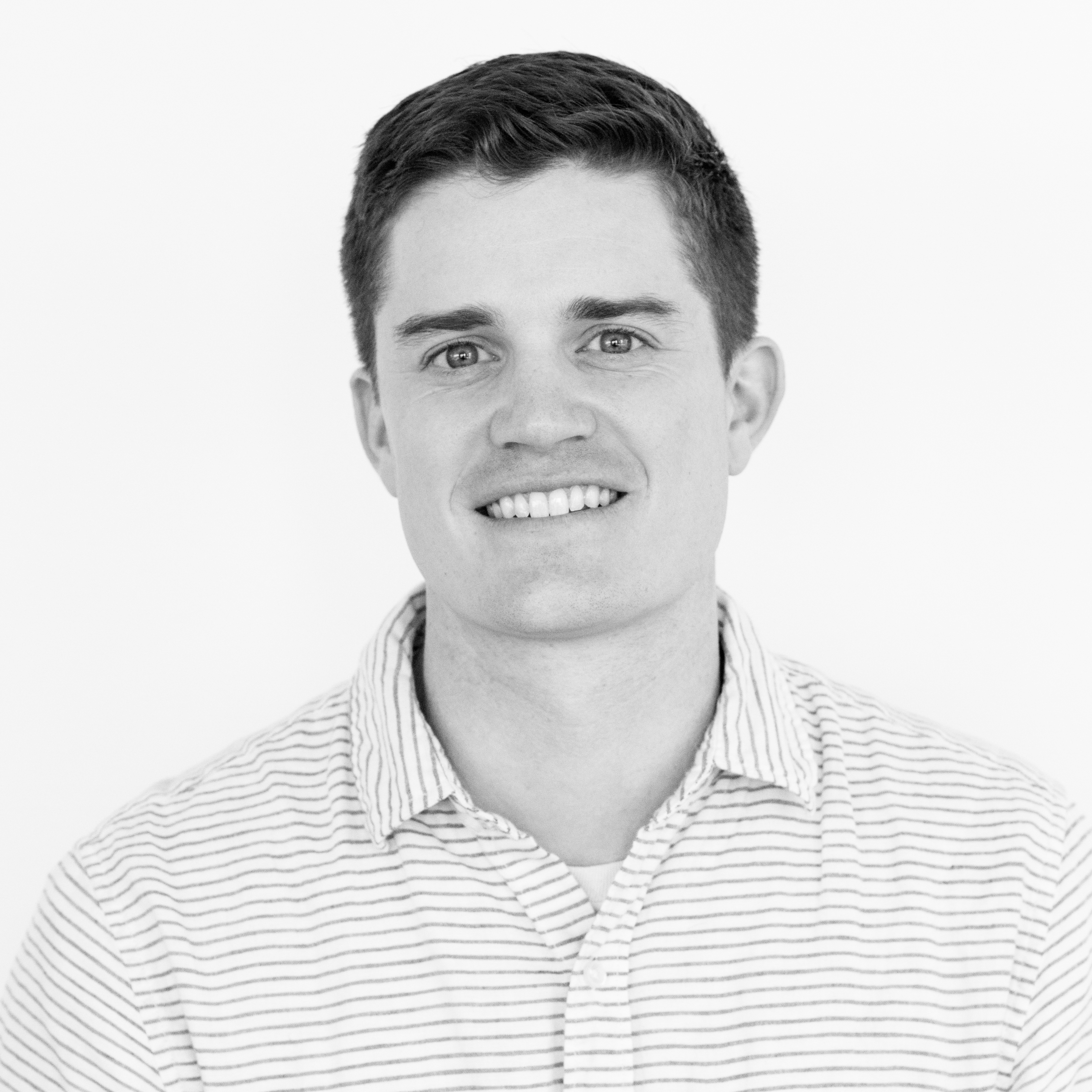 Will is the senior editor for D CEO magazine and the editor of D CEO Healthcare. He's written about healthcare…