As healthcare costs continue to rise for employers, they are getting serious about addressing the medical fraud that represents 1 to 2 percent of all medical claims. It is one of the most preventable healthcare costs, and a partnership between the Health Transformation Alliance and Dallas company SmartLight Analytics looks to address fraud in some of the nation's largest employers.
HTA is a nonprofit cooperative of self-insured employers looking to improve outcomes for their employee and their families at the same or lower cost. The organization recently collaborated with SmartLight, which focuses on identifying and eliminating fraud and abuse in an organization's healthcare claims.
Not all fraud, waste, and abuse is intentional; the vast number of claims from large employers make it very difficult for commercial insurers to identify fraudulent charges or services. HTA shared an example of a family with three sons on a very expensive growth hormone. A review by HTA found that one of the boys didn't need the treatment, and he was able to be removed from the hormone, reducing costs and side effects.
HTA has already saved its members more than $1 billion by aggregating data from several employers and identifying the best facilities and providers for care in areas where employees live and work. They also identify high-risk providers for error or fraud, and SmartLight will aid the organizations work to that end.
"A 59-year-old man probably isn't going to the gynecologist. A person probably is not having 12 ambulance rides. Someone's not having anesthesia on eight consecutive days," says HTA CEO Rob Andrews, who served as a U.S. Representative from New Jersey for 24 years and was one of the original authors of the Affordable Care Act. "These are things that are almost comical, but SmartLight puts out the fire."
While just a couple percent of spending may seem insignificant, the expenses add up for large employers. Members of HTA include companies like Verizon (118,000 employees), Shell (86,000 employees), Walgreens (325,000 employees) and North Texas-based BNSF (48,000 employees). If a company has 40,000 members on its health plan, its healthcare spend is likely to be around $200 million per year. Rooting out fraud, waste, and abuse can save a company of that size $3 million per year.
"From the point of view of the consumer and the employer, it's a redirection of money to something else that is usually more desirable," Andrews says. "It could be lower premiums for the employee, more services covered by the plan, a 401K match, or more into the paycheck."
While preventing the fraud is great, Andrews says the bigger question is how it happens in the first place. Andrews blames misplaced incentives rather than greed or incompetence. Insurance carriers aren't incentivized to stop fraud and abuse, but are paid a per-member fee by employers to manage the healthcare of its employees each month, and they receive that fee no matter how many of the claims are erroneous.
"If a wide receiver for the Dallas Cowboys catches 25 touchdown passes and the wide receiver behind him catches zero touchdown passes, the don't make the same amount of money in the NFL," Andrews says. "In health care they do. SmartLight is an illustration of how you can do better if you tie pay to performance."
SmartLight guarantees that they will save their clients money in excess of their fee, making a strong connection between quality and cost, a rarity in healthcare. That shift of incentives is central to the goals of HTA, but massive health systems often win the battle with employers because no one company makes up the majority of any health system's patients. Individuals like keeping their doctor, and don't want to have to drive across town to a new facility, even if it is a higher quality provider.
But HTA is hoping to use the collective power of employers to shift behavior and improve outcomes. "HTA fundamentally is about is trying to use the purchasing power of employers to transform the system so that providers are paid for how well they do their job as opposed to how often they do their job," Andrews says. "We don't define the end as disrupting the behemoths just for the sake of disrupting. We define the end as achieving the best result for the patient."
Get the D CEO Healthcare Newsletter
Stay informed with a detailed weekly report on DFW's evolving healthcare industry.
Author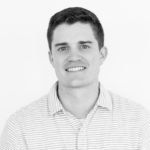 Will is the senior editor for D CEO magazine and the editor of D CEO Healthcare. He's written about healthcare…