A recently released report from America's Health Rankings shows that Texas is at the bottom of the barrel regarding clinical care.
The UnitedHealth Foundation and American Public Health Association compiled the data, ranking each state in dozens of categories within several metrics: social and economic factors, physical environment, clinical care, behaviors, and outcomes. The survey includes 83 measures developed from 29 data sources.
Overall, the report ranked Texas as 38th, down from 34 in 2018, the last time the information was released. Texas's lowest overall ranking in this measure was 42 in 2011, and the highest was 31 in 2014. The report notes a high economic hardship score, a high percentage of food insecurity, and the nation's highest uninsured rate. Texas has seen a 12 percent increase in mental health providers (133 to 148.6 per 100,000 since the last report). Despite the rise, Texas was 49th in the country in the number of mental health providers.
The report also found that drug deaths in Texas increased from 10.4 to 14.3 deaths per 100,000 people between 2016 and 2020. Texas' rate of drug deaths is lower than the nation's, which rose 30 percent from 21.5 to 27.9 deaths per 100,000, but is growing faster than the nation as a whole.
Texas was ranked right in the middle of the pack for behaviors and outcomes. Its 10th-ranked e-cigarette usage (6 percent of Texas adults partaking) helped, and despite the jump between 2016 and 2020, Texas was ranked fourth in the country in drug deaths overall. Also, Texas has one of the best rates of adults with multiple chronic conditions, according to the report.
What drags Texas' overall score down is its poor rankings for clinical care, where it was ranked 50th overall. That included a 50th ranking for access to care, 50th for insurance, and 50th in annual preventative services. These factors are connected. If one has health insurance, they are more likely to receive yearly preventive checks and have more access to care. Texas was also ranked near the bottom in quality of annual care, immunizations, and other yearly measures. Texas was ranked 49th in avoiding the cost of care. More than 15 percent of Texans avoided medical care due to its price, according to the report. Texas is one of about a dozen states that have yet to expand Medicare, which would increase the insured rate and likely encourage residents to make annual visits, benefitting the state's health outcomes and finances.
Only 74 percent of Texans have a dedicated health provider, which ranks it 48th in the country. It ranked 47th in primary care providers, with just 211 per 100,000 residents.
Despite the lack of access to care, Texas ranked 15th in the country in annual mortality, which could be connected to its relatively young and growing population. Though the state ranks 23rd in the country for premature death, it is rising in Texas. Since 2019, premature death (dying before age 75) has increased by 21 percent.
Nationwide, there was little good news. Premature death, drug deaths, non-medical drug use, frequent mental distress, obesity, and high cholesterol. Only suicide ticked down in 2022 among health outcomes. In regard to clinical care, the news is more promising. The national uninsured rate went down, and the number of mental health and primary care providers increased.
You can explore the report here.
Get the D CEO Healthcare Newsletter
Stay informed with a detailed weekly report on DFW's evolving healthcare industry.
Author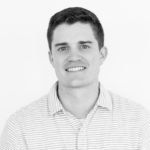 Will is the senior editor for D CEO magazine and the editor of D CEO Healthcare. He's written about healthcare…