When patients who need hospital-level care are at home, recovery is improved if they can receive that same level of care in a familiar setting. As a part of the public health emergency, Medicare allows health systems to provide care at home on a broader scale than ever before. The Hospital at Home program enables health systems to extend their acute care hospital services into their patient's homes, with positive feedback from the provider and patient alike.
But until last month, the program was in jeopardy of being discontinued if the public health emergency ended. When it began, the hospital at home program in many hospital systems was tied to the public health emergency. The omnibus bill passed in late December will extend the program until the end of 2024. The bill will be a boon to the hospitals and health systems executing the initiative, but it will need to be reviewed in a couple years.
The American Hospital Association is advocating for a more permanent solution to the problem and is urging the Biden administration to extend Hospital at Home under a federal waiver that is part of the Hospital Inpatient Services Modernization Act, which allows providers to transform care in a way that improves outcomes and patient safety.
The program has been embraced by numerous hospital systems across the country, including Texas Health Resources and Parkland Health here in Dallas. The impetus for moving acute care into the home is multifactorial, says Dr. Monal Shah, the executive sponsor of Parkland's Hospital at Home program and associate chief medical officer. He says the recovery of those in the program is expedited and improved when patients are in familiar settings. Being at home also reduces the risk of falling and allows them to tend to other duties they may need to do at home if they are able, like caring for family or working from home.
"If you are sick, you shouldn't have to worry about what is happening at home and taking care of your family," Shah says. "Patients don't have to choose between healthcare and day-to-day living."
Moving patients from the hospital to their homes is beneficial at Parkland, one of the country's busiest emergency rooms. It isn't unheard of for patients to wait 24 hours in the emergency room, and Shah says there are sometimes 70 patients waiting in the emergency department to be moved into beds in the hospital. If these patients are good candidates for Hospital at Home, they can be moved back home and cared for remotely. Moving the patients into their own homes is also less costly than providing care inside a hospital.
Patients dealing with congestive heart failure, liver failure, sepsis, and heart valve issues are good candidates to be moved home if they have been stabilized. Parkland's hospital at home care team includes nurses, a physician's assistant, and a physician, with a couple of other providers on a part-time basis as necessary. Nurses make a couple of visits to the patient's home each day, just like rounding in a hospital.
Patients receive a hub with wifi access if they don't have it and a tablet to connect with a nurse 24/7 if needed. They are also given a blood pressure monitor, and caregivers can remotely monitor oxygen and pulse levels. Before they are sent home, providers ensure they can use the technology and understand how to operate it. Patients are also given training about medications, when to call 911 and how to mitigate risk around the house.
By utilizing the technology that has come a long way since the catalyst of the pandemic, hospital capacity can be expanded beyond its walls without a drop in quality.
Being in the home also allows Parkland staff to evaluate other social determinants of health, like whether the home is safe or if they have access to healthy food. If there are non-medical issues to address, Parkland can connect the patient with resources to meet their need, which will also aid in their recovery and reduce recidivism, as recent studies have shown. Parkland can also offer counsel and advice to the caregivers in the home and check for safety features like bars in the shower or rails on the stairs.
"What we do enhances health equity to some of the most vulnerable populations in Dallas County," says Alissa Tran, the director of acute care at home at Parkland. "It alleviates the strain on the brick and mortar hospital, and we're able to expand the care we provide to our patients."
As the remote monitoring technology improves, Shah says the program will expand to imaging at home with portable x-ray and ultrasound machines. The program started small this year, with just four patients beginning in April, but Shah says that by September, the team hopes to monitor 18 patients. Within three years, the program's goal is to grow to be as large as a hospital unit, or 72 beds.
Parkland leadership is hopeful that federal legislators will expand and codify the program to ensure its future growth. "It's innovative out-of-the-box thinking that, in my opinion, will change how we practice medicine, not only now but in the future," Tran says.
Get the D CEO Healthcare Newsletter
Stay informed with a detailed weekly report on DFW's evolving healthcare industry.
Author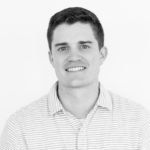 Will is the senior editor for D CEO magazine and the editor of D CEO Healthcare. He's written about healthcare…