Awstin Gregg has overseen the rapid of growth of Connections Wellness Group over the last several years. The mental health provider was founded in 2018, and has grown from one to more than a dozen locations with hundreds of employees in the years since, growing with the need for more mental health providers in North Texas.
In addition to being CEO of one the largest privately-owned companies in North Texas, Gregg is a former amateur boxer who is hoping to compete in his first full Ironman Triathlon this spring. When he isn't training or leading Connections, he is teaching the next generation of students at one of his adjunct professor positions. His best piece of advice helps explain how he does it all: "Don't hit the snooze button. It's a sentiment referring to the importance of discipline…If you hit the snooze button on your goals, you go nowhere. If you hit the snooze button in the morning, you lose your first opportunity of the day," he says.
Education: Texas Woman's University (MBA), Texas A&M-Commerce (MA-Social Work Bachelors) University of North Texas (BS-Psychology)
First Job: "Sandwich artist at Subway. This job taught me the importance of interfacing with the customer. Despite it being a simple sandwich, precision mattered, details mattered, speed mattered, and execution. From making a simple sandwich, to leading one of the fastest growing mental health companies, the same principles apply."
Best Advice: "'Don't hit the snooze button.' It's a sentiment referring to the importance of discipline. Set goals/expectations for yourself and conduct yourself in a way that accomplishes them. If you hit the snooze button on your goals, you go nowhere. If you hit the snooze button in the morning, you lose your first opportunity of the day."
Dinner Party: "Mark Cuban and Jerry Jones. I admire Mark Cuban's approach to business and entrepreneurship. Aside from the obvious benefits of influence, it's also my full belief we could do a lot of meaningful and prosperous good together in business. I also admire the tenacity of Jerry Jones. I've followed him since he purchased the Cowboys, and I respect how he paved the way in a business sense for the franchise (and all the others to follow). A trailblazer always make for a wonderful dinner guest."
Destinations of Choice: "I enjoy visits to Colorado to spend time in the mountains. I also enjoy traveling with my wife to compete in ultra-endurance events. These events have taken us to Cozumel, Oregon, Utah, and several other places where we've created meaningful memories."
Nonprofit Cause: "These are the two non-profits that have a lot of meaning: Stand for the Silent, which takes a stand against bullying. Eluna, which helps children & teens impacted by grief, losing someone due to suicide, and addiction."
Hobby/Passion: "I enjoy teaching others. I am an Adjunct Professor at Texas Christian University, Texas A&M University Commerce, and the University of North Texas.
I also enjoy competing in triathlons, Crossfit, golfing, as well as running. I personally find that an active lifestyle rejuvenates my mind and body, preparing me to be the best leader possible each day. "
Industry Change: "The stigma attached to mental health. The stigma is causing people to needlessly suffer with treatable mental health conditions. Each day we show up for work, we're actively engaged in diminishing this stigma. I'm captivated by the idea of what our communities would look like when treatment for mental health is as normal as physical health."
Local Fare: "Monarch, Dallas. This has been our go-to date night and celebration spot since it opened. We enjoy ordering The Royale and the experience that comes with it."
Must-Read: "One of the books I recommend to my leadership team is The Power of Regret. It's a book that places a spin on regret. It lionizes effort and reframes shortcomings as explanations to the great feats we accomplish each day. This sentiment provided, no, I would not change a thing, because it's my belief everything in my past is the reason I'm capable of serving in the capacity I do now. "
Fun Fact: "I've conducted the Dallas Symphony Orchestra during a Christmas concert. This was the ultimate example of leaning into something that intimidates you, and frankly, still get sweaty palms recalling the memory (that I'll cherish forever)."
Go-to Advisors: "I go to a very small group of trusted mentors. These mentors include former leaders I've working alongside and others that speak a candor truth. I've always valued someone willing to say the right things during the tough times. This small group of people continually inspire me to become a better version of myself each day."
Toughest Challenge: "When we created our company, we took on zero dollars of debt. We truly bootstrapped the creation of Connections Wellness Group. About a year in, business was growing, but we had our first official ice storm. This storm shut down electrical grids, made driving impossible, and left many without power. This meant, none of our patients could get to us. It also meant our team couldn't connect with them. It meant there was no way to conduct business while simultaneously incurring the cost of running a company. We made a decision to double down our efforts for our team. No one missed a paycheck. No was furloughed. No one's PTO was denied. Not a single employee's hardship during this time was increased by decisions of our team. Financially speaking, I'm not sure it made sense, but we have a philosophy of caring deeply for our employees. What happened after the ice thawed and everyone returned to work still leaves me speechless. The team we chose to care for during a tough time, returned this compassion to the company, and we accelerated our growth without missing a beat in clinical quality."
First Car: "1994 Mazda Protégé. It was a stick shift and didn't have one granular ounce of air conditioning anywhere under that hood. Despite living in Texas and having a hairdryer in my car, it still serves as a fond memory. Not only was it my first car, but I paid for it in cash after working several summer jobs."
Biggest Success: "Over the past 12-months, we have won over 50 best in class awards in every city our locations have expanded. However, to me, there is one that tops it all, which is being voted as one of the 'Top 150 Best Healthcare Places to Work' in the nation. It's my belief producing profound clinical results starts with caring for the team members delivering this care. When they're happy, healthy, and motivated, the clinical outcomes truly heal people during their darkest times. This award was a big one for us, and it's one I hope we continue to win each year."
A Better DFW: "I'm a big foodie, and Dallas has a ton of great restaurants! To continue the trajectory for Dallas being a lionized city in America, let's keep developing/recruiting world class chefs!"
Unexpected Turn: "My freshman year of college I was a member of the decathlon team. During an intramural flag football game, I landed awkwardly on my ankle and broke it. The sound still haunts me, but I remember laying on the ground knowing that everything I had planned was all completely null & void. I had to medically withdraw from college, lost my spot on the decathlon team, and was no longer in the college cohort with my friends. As I returned home to heal and do physical therapy for the next year, I feel I had to develop a deeper sense of resilience than I previously knew. I identify this period of my life as one of the more challenging ones. I can also reflect that the qualitative traits learned during that hardship afford me the poise now that is capable of leading a growing organization that adapts & pivots frequently."
Walk-Up Song: "While I boxed at the amateur level growing up, my walk out song was 'Sandman' by Metallica. I find the introduction in particular to be motivating. If this some was the walk-up music to business, I feel it would communicate to everyone around that something meaningful, bold, and influential would follow. I like to think that's exactly what we do as an organization in our space each day. When it comes to healthcare, especially the mental health market, I think to meaningfully advance access to quality services, we need to be bold and influential."
Must-Listen: "I really enjoyed 'Leaders Eat Last' by Simon Sinek. The book approaches several topics of leadership through the use of applicable analogies. It's also thought provoking enough to spur introspective insight, which ultimately challenges us to be the best leaders we can be each day. "
Spirit Animal: "If I were to choose an animal, I would choose an Eagle. I find eagles to have strength, agility, and notable adaptability. I also feel they relentlessly pursue their goals, are not easily discouraged, and can be stoic under hardship and not lose focus. When it comes to leading a business, I find all of these attributes as strengths."
Alternate Reality: "If I was no longer a healthcare CEO, I would most certainly join the academic world and pursue teaching full time. I've enjoyed teaching a few classes each semester, and I feel this would be a place I could see myself. It's hard to describe how rewarding it feels to see others succeed and master the skills for themselves that you've taught."
Biggest Risk: "I remember walking into my living room and telling my wife that I had a business idea, and in order to do the business idea, I would have to use our entire savings. Risking every dollar we had on a dream that would be later known as Connections Wellness Group, one of the largest privately owned mental health companies in North Texas, is undoubtedly the biggest risk I've ever taken."
Bucket List: "I would love to throw out the first pitch at a Rangers game. Second to this goal is to complete a Full Ironman. I've signed up for the Texas Ironman in April, 2023, and I'm nervous/excited to ideally check this off the bucket list."
Key Strategies: "I've always liked the simple strategy of 'clearly defined, well supported goals.' Precisely defining needs take a lot of ambiguity and interpretation out of the formula. Supporting leaders to achieve those goals typically leads to successful outcomes. When you model this mantra, others can learn it, and they can equally implement it. As an organization's growth progresses, you'll soon be surrounded by great communication, solution focused approaches, and discerning ways to evaluate needs/opportunities."
Future Forecast: "Each day, more and more people are making mental health a normal conversation. The more light we shine on this topic, the less it gets to live in the darkness. I am so excited about the idea of mental wellness becoming as normally talked about as physical wellness. I'm excited to see what the future would look like when our communities engage in holistic health."
Get the D CEO Healthcare Newsletter
Stay informed with a detailed weekly report on DFW's evolving healthcare industry.
Author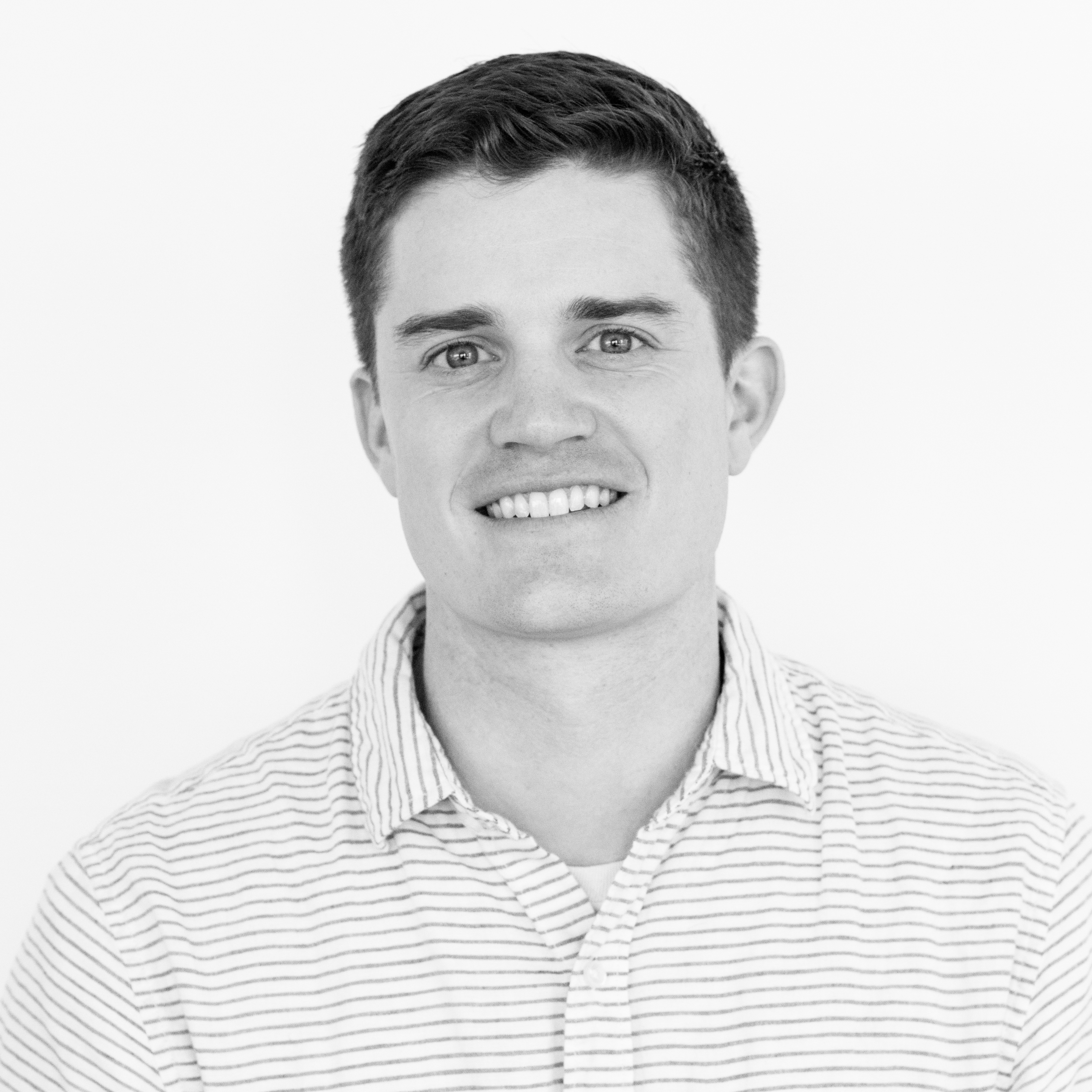 Will is the senior editor for D CEO magazine and the editor of D CEO Healthcare. He's written about healthcare…