Over the next three years, U.S. Dermatology Partners will be opening 30 new locations in eight states as part of an initiative to reach underserved patients in rural areas.
This type of outreach is more important than ever. Even though 20 percent of the country's population lives in rural areas, only around one in ten physicians practice in rural communities. The federal government says there will be a shortage of over 20,000 primary care physicians in rural areas by 2025, and specialist physicians are even harder to come by outside urban settings. Physicians are likely to stay in the place where they train, and 99 percent of residencies are located in urban or suburban areas. Moreover, rural patients are less likely to have commercial insurance, which makes a rural practice less lucrative than the payer mix in urban or suburban settings. Physicians are also more likely to return to their hometown to practice, but rural applicants to medical school declined 28 percent between 2002 and 2017.
Because of the lack of providers and the distance needed to travel to find a physician for rural patients, they are more likely to be diagnosed later for cancer and have worse outcomes for several conditions. USDP hopes to buck the trend and provide care through an innovative model allowing the firm to better serve rural residents.
The outreach program allows physicians who may not be sure about moving to a rural community to begin by opening an office in a rural community that operates one or two days a week in a rural setting, slowly building up a patient population while the physician commutes to the office from a larger center elsewhere. USDP often partners with an existing hospital or medical office building to move into unused space. "Economically, we don't want to go build the Taj Mahal somewhere when we don't know what the patient demand might be," says USDP CEO Paul Singh. "We are using existing medical space to prove the demand out."
USDP is incentivizing its providers to move into these areas as well. Moving into these rural communities is a risk, so USDP provides an income guarantee for the physicians who are part of the outreach program. Regardless of patient demand, they earn a typical salary. If the physician decides they want to move to the rural communities, USDP considers relocation and sign-on bonuses too.
Singh says that the physician's response to the program has been surprisingly strong. In the initiative's first six months, they opened 12 clinics. Patients have also responded positively when they don't have to drive as far to see a specialist. "There has been overwhelming interest," Singh says. "When you talk to the doctor and ask why they want to move, the patient population in these markets is very grateful. They're pleasant to work with."
Singh says the move into rural communities has been easier than they thought because of the pent-up demand, calling it a greenfield opportunity. USDP also has large centers in urban areas, which gives it the advantage of extending services from those home bases. This allows them to have regular wellness visits and follow-ups in rural settings, and if a patient needs a biopsy, labs, or surgery, they come into the larger centers in the urban areas.
The adoption of telehealth also makes follow-up visits more convenient for rural patients. More frequent contact with a provider always improves outcomes, especially for things like skin cancer that, if caught early, can be relatively simple to cure.
U.S. Dermatology Partners has opened more than five locations in Texas in places like Wylie, Henderson, Taylor, Mount Pleasant, and Granbury and have nine locations in the rural initiative statewide. USDP hopes to launch 12 more rural locations next year in Texas, Arizona, Colorado, Kansas, Maryland, Missouri, Virginia, and Oklahoma.
The initiative has the ability to solve multiple trending problems in the healthcare industry. It increases the number of providers in rural communities, and the rural patients' gratitude makes for a more pleasurable work experience for the providers and staff. "With all the talk about physician burnout, maybe people can start thinking about serving some of these patient populations that might express a lot more gratitude than an urban population," Singh says.
Get the D CEO Healthcare Newsletter
Stay informed with a detailed weekly report on DFW's evolving healthcare industry.
Author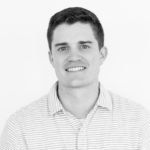 Will is the senior editor for D CEO magazine and the editor of D CEO Healthcare. He's written about healthcare…