When Judy "Jessie" Adams went in for a routine epidural steroid injection at her pain management physician, she had no idea that by the end of the day, she would live as a person with paraplegia for the rest of her life. But that is what happened. The jury found Texas Health Presbyterian Flower Mound to be "willfully and wantonly negligent," a ruling that resulted in a $10.1 million verdict for Adams.
Adams suffered from chronic back pain before the incident and received a steroid injection in her back around 2:30 pm on the day of the incident in March 2019. Forty-five minutes later, while still being observed in her doctor's office, she began losing feeling in her legs. Symptoms persisted, but it wasn't until 4:30 that her doctor (who was also sued for the delay in action but settled before the trial) called an ambulance to take her to the hospital. This type of hemorrhage is rare but can happen in these situations, but her pain physician was not sued for his actions in applying the injection.
She arrived at the hospital by 5 pm, where she was quickly triaged and assessed by emergency department physicians, who believed she was suffering from an epidural hemorrhage, which is bleeding around the spine. It can cause paralysis, but patients can retain some use of their extremities if treated promptly. Unfortunately, Adams didn't make it to the operating room until 7.5 hours after the injection and is now unable to use her legs.
After the emergency physicians triaged Adams, they ordered an emergency MRI at 5:04 pm to confirm the bleeding. A few minutes later, the MRI technologist received the message for the order, and at 5:15, the MRI machine was open. Adams was not rushed up to the MRI machine, and at 5:41, the MRI technologist at the hospital clocked out. At this time, Adams still had some movement in her legs and could use the restroom by herself while waiting in the ER.
It was unclear what was happening during the next hour and fifteen minutes, but finally, at 6:31, Adams received an MRI. Four minutes later, the technologist recognized that she had an epidural hemorrhage. While technologists do not have the authority to diagnose, it is customary for them to alert the physician of what they are seeing. The ER docs were waiting on a call to confirm their suspicions, but the technologist didn't immediately reach out to the radiologist to confirm the injury.
At 7:30, a plan for immediate surgery was put into action, but the delay meant that many of the on-call surgery team had gone home and weren't aware that Adams had arrived at 5 pm with a possible epidural hemorrhage, causing further delays. By the time everyone arrived, the surgery was scheduled to start at 9 pm, 6.5 hours after the initial injection. But due to additional delayed arrivals of the surgery team, the surgery to correct the bleeding didn't occur until 10 pm.
"There was an utter, hopeless, complete failure to integrate communications between the emergency department and radiology," says Adams attorney Michael Lyons, co-founder of Lyons and Simmons LLP. "Nobody communicated."
Adams' legal team set out to show that the hospital violated several of its own policies about communication and timeliness, including one policy that says the surgical team should be at the hospital within an hour of being contacted. The emergent surgery was ordered at 7:30 pm but didn't occur until 10 pm.
Dallas neurosurgeon Martin Lazar testified at trial that if patients in Adams' condition aren't in surgery within six hours, there's no hope of any appreciable improvement. She likely would have had some disability, but she would have had 50 percent more motor strength if she had been treated within six hours of the injection rather than 7.5 hours.
Because of Texas' tort reform laws, there is a high threshold for suing healthcare providers and limits on how much physicians can be liable. Lyons says he rarely takes such cases because it can be challenging to hold healthcare companies liable. But the facts of this case convinced him. "You can't hold the hospital liable unless you prove willful and wanton negligence, which means that they were subjectively aware of an extreme degree of risk to a patient, and they were consciously indifferent," Lyons says. "That's what a jury said that these people did. I made the argument in closing that this didn't happen in some third-world country. This happened down the street."
Texas Health Flower Mound is owned jointly by Texas Health and physicians at the hospital, and this isn't the first time it made headlines in the last couple of years. Last year, the hospital partners were ordered to pay $18.2 million to settle federal and state allegations that the False Claims Act had been violated. After a whistleblower alerted the government, authorities alleged that the hospital bought back shares of the hospital from physicians older than 63 and resold them to younger physicians based on how many referrals the physician sent the hospital's way, a violation of Stark Law and the Anti-kickback statute.
"Jessie Adams will be forced to live as a paraplegic for the rest of her life – a fate she does not deserve," Lyons said via release. "Our hope is this verdict will shine a light on a situation that needs extensive improvement and better leadership, or more people are going to get hurt at this hospital."
Texas Health Resources did not have any comments on the trial or ruling.
Get the D CEO Healthcare Newsletter
Stay informed with a detailed weekly report on DFW's evolving healthcare industry.
Author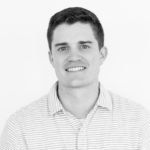 Will is the senior editor for D CEO magazine and the editor of D CEO Healthcare. He's written about healthcare…