Dr. Stephen Mansfield led the Methodist Health System from 2006 to 2019, leading the organization from being a two-hospital $450 million company with 2,800 employees to a $1.75 billion system with 10 hospitals and more than 8,000 employees. This fall, he was named the Dean of the Dallas Baptist University College of Business. So what's behind his transition from nonprofit healthcare system leader to business education dean?
Even when he left Methodist, it was clear that Mansfield wasn't ready to retire. A cancer diagnosis forced him to step away from his role at Methodist in 2019, but he still felt he had more to do. As his health improved, he began to get back to work with some consulting work. Then he received a call from DBU President Adam Wright, who wanted to see if he would be interested in serving as dean and senior advisor for special initiatives to the university president.
While healthcare may operate very differently than higher education, Mansfield is a proven and well-recognized leader in Dallas. D CEO magazine gave him the 2019 Lifetime Achievement Award at its 2019 Excellence in Healthcare Awards and has also been recognized by the Dallas County Medical Society, the Dallas Business Journal, EY, and more.
Mansfield sees plenty of parallels between the two industries. For him, both roles are about leading groups of people to accomplish big things. He also sees some commonalities between physicians and professors. Both are highly educated and intelligent and offer the core services of their respective fields.
"I always viewed my role as CEO somewhat like being an NBA coach with our physicians as the players. I could make sure our team had terrific facilities and the best equipment, and I could help put them in the best plays, but at the end of the day, not one person in the arena bought a ticket to see me coach. They came to see our players/physicians perform," he says. I feel similarly about our amazing faculty in the College of Business at DBU. Our students pay tuition in order to learn from these amazing professors. I just have to do what I can to help them get what they need to be optimally successful."
Mansfield enjoyed his time off and says he cherished the increased time he spent with his wife and discovered a love of pickleball but felt he had more to give. "What I was never able to fully replace was the meaning and purpose that I derived from working in healthcare all those years. It was my job but also my ministry," he says. "When DBU called to discuss the position, it felt like the right opportunity to fill that gap and try to make a positive difference."
Mansfield hasn't worked full time since his retirement and says the early days on the job have been about building up his stamina again, but he is also doing a lot of learning about what is working, what needs tweaking, and how he can help his colleagues perform better. He will bring experience at a hospital that has often been recognized for diversity, service, and caring for its employees.
"I have been immensely blessed by a wonderful career, but I do not think I have ever been more excited about a new role as I am in this case," said Mansfield via release. "I can't imagine an opportunity with more purpose and meaning. I look forward to giving it everything I have and to serving our Lord as best I can at DBU."
Get the D CEO Healthcare Newsletter
Stay informed with a detailed weekly report on DFW's evolving healthcare industry.
Author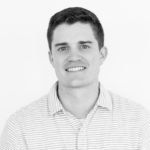 Will is the senior editor for D CEO magazine and the editor of D CEO Healthcare. He's written about healthcare…