Economic think tank Heartland Forward has ranked UT Southwestern Medical Center as fourth in the nation and first in Texas for commercializing biomedical technologies, which means that the center's research is often turning into clinical practices that impact patients. The University of Texas System also ranked No. 3 among university systems in the listing. UTSW biomedical commercialization office is located in Pegasus Park, a 750,000 square foot campus focused on life science innovation. UTSW is responsible for nearly 750 patents and thousands of innovation and licenses resulting $278 million in licensing revenues for the university. Ninety startups have come from UTSW technologies.
---
Eleven Medical City Healthcare hospitals have been recognized by Healthgrades' 2023 Specialty Care Ratings and Awards. Medical City Arlington, Medical City Arlington, Medical City Dallas, Medical City Denton, Medical City Fort Worth, Medical City Las Colinas, Medical City Lewisville, Medical City McKinney, Medical City North Hills, Medical City McKinney, Medical City Plano and Medical City Weatherford were all rrecognized for quality outcomes for appendectomies, cardiac care, orthopedics, surgical and vascular care, and more. Healthgrades evaluates 31 of the most common conditions and procedures at nearly 4,500 hospitals across the country to identify worthy hospitals.
---
Technology forum Tech Titans has recognized higher education remote care company TimelyMD as the fastest growing technology company in North Texas based on its three-year revenue growth. TimelyMD has exploded with new partnerships recently, and represents 250 colleges and universities across the country, including offering care to one in every ten community college students in the nation.
---
Healthcare staffing company Liquid Agents Healthcare was named among the five fastest-growing companies on the 2022 Dallas 100 list, where Dallas 100 recognizes privately-held Dallas area companies that are growing quickly. The SMU Caruth Institute for Entrepreneurship has celebrated the fastest growing companies since 1990. Organizations are ranked on percentage growth and absolute dollar growth over the previous three years with revenue earnings between $500,000 and $100 million.
Get the D CEO Healthcare Newsletter
Stay informed with a detailed weekly report on DFW's evolving healthcare industry.
Author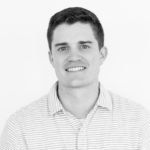 Will is the senior editor for D CEO magazine and the editor of D CEO Healthcare. He's written about healthcare…