White Rock Medical Center owner and operator Pipeline Health System has filed for Chapter 11 bankruptcy, but the operations in the East Dallas hospital continue as normal.
In 2018, the California-based system acquired what was then called Baylor Scott & White Medical Center – White Rock, which was a joint venture between Baylor Scott & White Health and Tenet Healthcare. Prior to that, it was called Doctor's Hospital at White Rock Lake. When it was acquired, the hospital was called City Hospital at White Rock, but was rebranded earlier this year to be White Rock Medical Center.
The 187-bed hospital is unique in North Texas because it is not part of a local health system. Nearly every hospital in North Texas is part of the Texas Health, Medical City, Baylor Scott & White, or Methodist Health systems.
In 2021, White Rock Medical Center CEO Matt Roberts sat down with D CEO Healthcare and spoke about his hopes for his new job. This was his first position with Pipeline Health, and saw the small size of the hospital as an advantage when it came to recruiting and retaining talent, and felt the hospital's location away from most of the other hospitals in the city were advantages for business.
"City Hospital is going to take a lot of steps over the next few years to improve in a lot of ways and offer more things to the people of East Dallas, and I'm just excited to be here and be a part of it," Roberts told D CEO Healthcare last year.
Pipeline Health owns seven hospitals in three states. In addition to White Rock, the system owns two Chicago hospitals and four in the Los Angeles area. A release said that Pipeline is looking to sell its two Chicago hospitals, which were previously acquired from Farmers Branch-based Tenet Healthcare.
The "process will provide Pipeline the flexibility and resources to continue operations and care for patients as it evaluates and implements purposeful strategies to enhance efficiency and chart a long-term, sustainable path forward," a release about the bankruptcy says.
The statement notes "skyrocketing labor and supply costs, decreased ability to generate revenue, and delayed payments from various insurance plans for critical patient care services already delivered" as reasons for the filing. Pipeline CEO Andrei Soran says the plan is to keep all hospitals open during the restructuring process.
In 2019, Pipeline partnered with Lewisville-based Adeptus Health to purchase 22 freestanding emergency rooms in North Texas. Adeptus was the largest operator of free-standing emergency rooms in the country and was purchased by a New York Hedge fund in 2017 after itself declaring for bankruptcy.
The purchasing hedge fund had to pay $212.7 million in outstanding loans after a class-action lawsuit was filed against Adeptus alleging the company made false and/or misleading statements, failing to disclose its internal control over financial reporting and the overall status of its business operations.
"As we move ahead, our patients, team members, vendors and communities can expect ongoing and transparent updates on our progress," Soran said in the statement. "It's important to know that our patients do not need to reschedule appointments as a result of today's announcement."
Get the D CEO Healthcare Newsletter
Stay informed with a detailed weekly report on DFW's evolving healthcare industry.
Author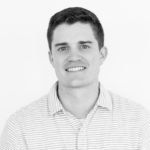 Will is the senior editor for D CEO magazine and the editor of D CEO Healthcare. He's written about healthcare…