Healthcare continues to be one of North Texas' most important economic drivers, with an increase of $7.7 billion in economic impact since 2017. A new study commissioned by the Dallas-Fort Worth Hospital Council shows that healthcare makes a $38.4 billion economic impact on the region.
"We were impressed by the significant increase and impact for North Texas over the past five years," said Stephen Love, president, and CEO of DFWHC via release. "Such a positive economic impact is extraordinary, especially considering the challenges facing hospitals over the past two years during the COVID-19 pandemic."
The study, which DFWHC's Board of Trustees commissioned, highlights statistics provided by the 90 DFWHC hospital members. The institutions provided $26.1 billion in labor income, $5.9 billion in retail sales, and $6.4 billion in federal, state, and local taxes. The members also represented 372,988 jobs in 2022, an increase from 295,138 in 2017.
The numbers from this region reflect a recent U.S. Bureau of Labor Statistics report from 2020, saying that the healthcare sector will add 2.6 million jobs over the next decade, with nurse practitioners growing incredibly quickly, at 45.7 percent. As the Baby Boomer population ages and has increased chronic conditions, healthcare will be more in-demand than ever, and healthcare is expected to grow quicker than any other industry.
The economic impact was measured by calculating the business transactions of all industries within a hospital's service area, DFWHC's region, and the state. It also measured the hospital and employee spending while calculating the number of jobs and income created through healthcare positions.
Despite the economic impact, many hospitals are struggling to stay in the black. Because reimbursement rates are negotiated yearly, it is more difficult for healthcare entities to increase prices if the cost of supplies and labor fluctuates, as they have in the last year. Bloomberg reported in September that 53 percent of all hospitals to lose money in 2022. Delayed care due to the pandemic has resulted in sicker patients, labor shortages have forced providers to increase pay to attract talent, and inflation has raised input costs.
Consulting firm Kaufman Hall and the American Hospital Association research showed that in 2019 and 2021, around 35 percent of hospitals experienced losses, but in 2022 and 2020, more than half had negative margins. Staffing turnover and paying for travel nurses to address shortages have been significant cost drivers. Nationwide, the Kaufman research said that expenses for U.S. hospitals would climb $135 billion over last year's levels, with $86 billion representing labor cost increases.
But increased salaries, real estate, and material costs for hospitals all equate to a more significant economic impact, all while many hospital systems struggle to stay profitable. In many areas, the hospital is the largest employer in the region, and as organizations move toward building hospitals as wellness centers, they play an increasingly important role in communities.
The DFWHC study was created by Ann K. Peton, director of the National Center for Rural Health Works and the National Center for the Analysis of Healthcare Data. "These numbers show North Texas hospitals do much more than just provide medical services," said Peton via release. "The employment and income generated and the ripple effect in other businesses throughout the economy are enormous. The study clearly demonstrates that DFWHC-member hospitals are major players in economic development in Texas."
Get the D CEO Healthcare Newsletter
Stay informed with a detailed weekly report on DFW's evolving healthcare industry.
Author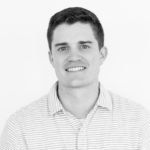 Will is the senior editor for D CEO magazine and the editor of D CEO Healthcare. He's written about healthcare…