One of the major drivers of increasing hospital costs and reducing health outcomes is the hospital frequent flyer. This individual is often in and out of the hospital but unable to stay healthy for various reasons. The person is usually poor, uninsured, or elderly and has numerous barriers to staying healthy.
Housing, education, transportation, access to healthy food, mental health issues, or other social determinants of health prevent this individual from staying healthy after they get discharged. While hospitals have social workers to ask about needs outside the immediate medical issue, ensuring that patients seek out the services after their hospital stay or doctor's visit can be difficult.
The patient may leave with a contact at a food bank or number to call for a housing or transportation voucher, but the follow-through is even more critical. Without addressing these issues, the patient may not get their medications, miss follow-up appointments, or not have access to the healthy food they need to stay healthy.
Parkland Center for Clinical Innovation and its partners are on a mission to address this perennial problem; it took years of theoretical planning and put it into action. Here is what it did.
PCCI took advantage of a Centers for Medicare and Medicaid Services program called Accountable Health Communities, created to address social determinants of health and reduce hospital utilization. These communities consist of health systems and community-based organizations. In North Texas, PCCI helped bring together Parkland Health, Baylor Scott & White Health, Children's Health, Methodist Health System, and Metrocare Services joined with more than 100 community-based organizations and the Texas Health and Human Services Commission to provide wrap-around service to Dallas residents who live in ZIP codes with lower social determinants of health.
The results of this five-year initiative were recently published in the New England Journal of Medicine. During that time, the partnership screened 12,548 high-risk Medicare and Medicaid individuals and identified 19,000 distinct needs, with 61 percent of the individuals having more than one need. The organizations worked together to serve those needs and gave out 200,000 pounds of food and $540,000 in utility and rent assistance.
While the patients benefitted from the resources, part of the benefit was knowing someone was checking in on them. "A lot of the patients said that no one's ever called them after leaving the hospital and that this is really nice," says Dr. Jacqueline Naeem, the senior medical director at PCCI.
But this initiative is not just a charity effort. The theory is that the resources used to address these social determinants will keep people healthy and out of the hospital, where they often drain healthcare resources and increase overall healthcare spending. PCCI used an algorithm to identify the most at-risk individuals, connect them with community-based organizations, and follow up periodically after discharge. At the same time, community health workers from PCCI and the participating health systems would check on the individuals to ensure their needs were met.
The initiative proved the theory correct. The program delivered savings compared to not addressing these needs and paying for the healthcare consequences. In addition, individuals who received follow-up care went to the emergency room less than a comparable control group and utilized the hospital less during the navigation and in the 12 months following the interaction.
The group was also more likely to seek and keep appointments with outpatient clinics than the control group. These visits help keep recovering patients on track and out of the hospital. Overall, the initiative resulted in a return on investment of 1.3 to 1, with gross savings exceeding $1.25 million.
More research is needed, but North Texas and PCCI have published the first study on the CMS initiative with positive results. The next task, Miff says, is to be able to perfect the processes, not impact clinical care, and be able to teach other communities how to make this sort of collaboration work for them. "How you translate this process for sustainability or to other markets, to me, what's encouraging," Miff says. "Yes, it works, but you need to adjust it, internalize it, and figure out what it would take to go to other markets."
Get the D CEO Healthcare Newsletter
Stay informed with a detailed weekly report on DFW's evolving healthcare industry.
Author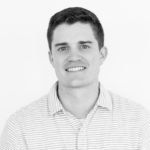 Will is the senior editor for D CEO magazine and the editor of D CEO Healthcare. He's written about healthcare…