Florida-based provider CareMax has completed its acquisition of the Medicare value-based care business of Dallas-based Steward Health Care System. The deal makes CareMax is one of the largest value-based care providers focused on seniors in the country. CareMax's network now includes 2,000 providers and more than 200,000 patients in 10 states. CareMax paid $25 million in cash and gave 23.5 million shares of Caremax's Class A common stock to equity holders of Steward. CareMax also paid about $36 million in cash to Steward to advance an MSSP receivable covering accounts receivable related to the pre-close period. 
---
Whitney Bendel is now the chief financial officer at Medical City Lewisville. Bendel was perviously the vice president of finance at Medical City Dallas, a role she began in 2020. She joined Medical Cit's parent company in 2008 with Parallon Patient Account Services as a financial analyst and has held leadership roles at Medical City Plano and Medical City Frisco. She graduated from HCA's Executive Development Program earlier this year.
---
Two UT Southwestern Medical Center faculty members have been elected to the National Academy of Medicine. Immunology chair Laura Hooper and Zhijian Chen, molecular biology professor and director of the Center for Inflammation Research, are both recipients of one medicine's highest honors. UTSW now has 18 members of the NAM, placing it among one of the nation's elite academic medical centers. Hooper's work has led to discoveries of proteins that can fight off intestinal infections, and Chen's research has identified an important pathway in developing autoimmune diseases or cancer.
---
Southwestern Medical Foundation has given The Sprague Award to Maureen and Robert Decherd, Nancy and Jeremy Halbreich, and the Thompson Family for their philanthropic support and community leadership in the region. The award is the foundation's highest community distinction and recognizes community leaders who given time, leadership, and resources to advance healthcare.
Get the D CEO Healthcare Newsletter
Stay informed with a detailed weekly report on DFW's evolving healthcare industry.
Author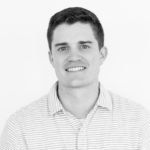 Will is the senior editor for D CEO magazine and the editor of D CEO Healthcare. He's written about healthcare…