Former Tenet Healthcare CEO and Chairman Ron Rittenmeyer, who helped turn prospects of the publicly traded health system around when he took leadership of the organization in 2017, died last week. He was 75 years old.
Rittenmeyer led the organization from 2017 until 2021 when he transitioned to the chairman of the board, and Saum Sutaria succeeded him as CEO. He stepped down from the board in October for unknown health reasons.
A statement from Tenet read, "We are deeply saddened by the passing of Ron Rittenmeyer, a dear friend and colleague. Ron's commitment to advancing healthcare will have a lasting impact on Tenet Healthcare and the communities we serve. Our thoughts are with the Rittenmeyer family, and we are respecting their request for privacy."
His diverse career included leadership roles at PepsiCo, Electronic Data Systems, Ryder, and others before Tenet. Many of his roles led thriving companies into exponential growth, and at times he had the tough job of guiding others through bankruptcy. He was never one to shy away from making a tough decision, which left him well-suited to lead a health system through a pandemic.
Raised in northeastern Pennsylvania, Rittenmeyer's father drove a food truck for his own distribution company and worked as a printer. He remembers getting up at 6 a.m. and tagging along with his dad on truck routes during the summers, making deliveries. He eventually earned a scholarship to a local private high school and a swimming scholarship to Wilkes University in Pennsylvania.
After college, his first job was as a shift manager at a Frito-Lay factory, and he was a company man for 20 years, working his way up the ladder. Then, in 1994, he left for Burlington Northern (now BNSF) and soon became the rail company's COO. From then on, he spent time in the C-Suite of numerous corporations, helping to make operations more efficient.
Along the way, he would lead companies to launch IPOs, spin off independent entities, turn around performance, and walk others through bankruptcy filings. He says he rarely took a job with the intention of it being a short-term assignment, but new challenges kept him moving.
After two years at Tenet, Rittenmeyer had the company in one of the strongest financial positions it had been in when the pandemic struck, wiping outpatient bases and emptying hospitals for months. Tenet is one of the nation's largest healthcare companies and operates 61 hospitals and 110 outpatient facilities. It also owns an ambulatory platform called United Surgical Partners International which operates 465 ambulatory surgery centers, and a revenue cycle management company called Conifer Health Solutions.
"He takes charge, and he doesn't blame problems on somebody other than himself," former Nebraska Governor and U.S. Senator Joseph Robert "Bob" Kerrey, currently chairman of the board at Tenet, told me for a 2020 profile on Rittenmeyer. "He takes responsibility for what he is doing and treats people well."
Rittenmeyer was not one to back down from a challenge and could be a tough negotiator, but he also had a lighter side.
"The first thing to understand about Ron is that he takes work extremely seriously, but he doesn't take himself seriously," says Sir Bill Thomas, who worked with him at EDS. He recalled an EDS skit where Rittenmeyer played a character at a bar who was slowly turning into a pirate every time the camera cut back to him. "He will take very difficult situations, and he'll make them tractable by the use of good humor at the right time."
He wasn't afraid of a bit of risk and enjoyed deep-sea diving and going for long drives when he wasn't working. He was a man who made a significant impact wherever he went and truly enjoyed what he did. When I asked him what he would do when his time at Tenet was up, he told me: "I can never believe that I will retire and play golf."
Read more of D CEO's 2020 feature story about Rittenmeyer here.
Get the D CEO Healthcare Newsletter
Stay informed with a detailed weekly report on DFW's evolving healthcare industry.
Author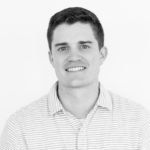 Will is the senior editor for D CEO magazine and the editor of D CEO Healthcare. He's written about healthcare…