In professional sports, many markets have trouble attracting talent to their team once the talent are established as players. While teams in Miami, New York, Los Angeles, and Chicago rarely have difficulty attracting star power, teams in other markets have to find a different solution. The Milwaukees and San Antonios of the world are forced to be competitive by other means, often developing their young players to contribute more as they mature.
Today, most health systems find themselves in the position of a mid-market professional sports team without the star power to attract the talent they need. So they look to other means.
In a September 2022 report, Texas Health and Human Services predicted that demand for nurses would exceed supply in 2024, though many organizations would attest that we are already there. The U.S. Bureau of Labor Statistics predicts that there will be 194,500 average annual openings for registered nurses over the next 10 years, with employment projected to grow 9 percent during that time. With retiring baby boomers who are also about to need more medical care, things will get more difficult before they get better.
Medical City Healthcare's parent company, Hospital Corporation of America, is addressing the issue directly and is a majority owner of a nursing college. This year, the organization is bringing a new campus to Richardson to help grow the number of nurses graduating in the area.
Galen College of Nursing is an affiliate of Medical City Healthcare and will open a new campus in 2023. The 40,000-square-foot school in Richardson will be fully equipped with all the technology and curricular supplies one would expect in a modern nursing college. The North Texas campus will offer a 3-year bachelor of science in nursing, a licensed vocational nurse to associate degree in nursing bridge, and a vocational nursing option. All programs are enrolling now.
Galen is a joint venture with HCA, and Medical City's chief nursing executive Zach Mueller played a significant role in making the partnership happen. The school consists of the main campus in Kentucky, with other campus sites in Florida, Ohio, North Carolina, South Carolina, Tennessee, Texas, and Virginia.
Galen nurses look a little different than the average college campus, where half the attendees are first-generation college students with an average age of 32. The North Texas campus will look to start with 40 pupils in its bachelor's program in January, but the school brings in new classes and graduates nurses four times a year, so potential students don't have to wait as long to begin their education after they decide they want to make a move. Admission is rolling, and if spots fill up, individuals only have to wait three months to apply again.
The school is open to anyone, but the affiliation with Medical City provides specific incentives for the hospital system's employees. Nursing students will not only rotate through Medical City facilities during their education, but the company is offering tuition assistance to current employees who want to become a nurse or advance their nursing degree. The school works with the employer around work schedules to make it work.
"We help them eliminate the barriers of getting in," says Audria Denker, executive vice president of nursing at Galen. "If they're an employee of Medical City already, it's to their advantage because then they'll already have all those all those benefits coming to them."
Around the country, Galen campuses range from a few hundred to a few thousand students. General education courses are online, with the practical lessons taking place on campus or in a facility. Because many are balancing family and work, the school attempts to stack classes so that students only have to come to campus one or two days a week.
Thousands of potential nursing students are rejected from nursing schools around the country even while shortages exist, and hospitals are being forced to pay two or three times as much for a traveling nurse. Many of these individuals are qualified, but there aren't enough instructors and facilities willing to host nursing candidates. But when an extensive hospital system is a majority owner of a nursing school, that shouldn't be a problem.
"We think of ourselves as a workforce solution," Denker says. "My job is to fill every vacancy, which is a lofty goal. I know it will not be just me. But I can help that shortfall of nurses one student at a time. That's how we like to approach this."
Get the D CEO Healthcare Newsletter
Stay informed with a detailed weekly report on DFW's evolving healthcare industry.
Author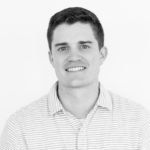 Will is the senior editor for D CEO magazine and the editor of D CEO Healthcare. He's written about healthcare…