Dallas-based Oceans Healthcare has opened Oceans Behavioral Hospital Corpus Christi, which is a hospital within CHRISTUS Spohn Hospital Corpus Christi – Shoreline. The 30,000 square foot, 42-bed hospital expands inpatient capacity by 20 percent, and adds services for behavioral health concerns. It will allow patients to have access to the full spectrum of medical services.
---
Jere W. Thompson, Jr. has been named Chairman of the Board of Trustees of the Southwestern Medical Foundation. Six new trustees were also named to the board, including Kim Askew, Pete Chilian, Peter Brundage, Michael Kahn, Linda Kao, and Amy McKnight. Thompson was co-founder and CEO of Ambit Energy, a billion dollar retail energy retailer. He also founded CapRock Fiber Network which built, owned, and operated fiber and broadband data networks, and was CEO of CapRock Communications. He has been a board member since 1999 and is succeeding James R. Huffines as chairman.
---
Pete Blaisdell has been named TimelyMD's chief revenue officer after leading the company's growth as senior vice president of sales and University Health since 2018. He has 20 years of business growth experience in healthcare, including roles at Doctors in Training and Medical Contracting Services.
---
Methodist Medical Group has named Dr. John Myers to be the president of Methodist Medical Group, where he will work with nearly 1,000 physicians and other healthcare workers to improve clinical outcomes, physician engagement, patient satisfaction, and resource stewardship. He was previously the president of Driven Health and had leadership roles at Pipeline Health System.
---
The American Society for Health Care Risk Management has given Texas Health Resources its Patient Safety Award in honor of the health system's organizational excellence in patient safety and risk management. "We are proud to receive this recognition for the proactive work we have done to implement training, tools and strategies designed to help keep our patients safe and work toward zero preventable harm," said Barclay Berdan, CEO, Texas Health via release.
Get the D CEO Healthcare Newsletter
Stay informed with a detailed weekly report on DFW's evolving healthcare industry.
Author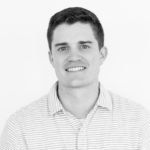 Will is the senior editor for D CEO magazine and the editor of D CEO Healthcare. He's written about healthcare…