Kindred Hospital Dallas Central opened a new rehabilitation unit inside the hospital that began accepting patients August 22. The 14-bed unit will focus on caring for adults who have experienced a loss of function or disability due to injury or illness and features a gym, rehab equipment, and private rooms.
---
Nanoscope Therapeutics Inc., a clinical-stage biotechnology company developing gene therapies for retinal degenerative diseases, moved ints headquarters from Bedford to Trinity Towers near the Dallas Medical District. The company currently has multiple therapies in advanced clinical trials working to restore sight to the blind and has received significant cash injections in recent years.
---
Scottish Rite for Children is a winner in the annual NRC Health Excellence in Patient Experience Awards, which recognizes hospitals for quality care. It is the second year the health system has won the award, and is one of eight organizations to receive the honor this year. The ratings are based on patient surveys. NRC Health is a healthcare data analytics company that help providers improve the quality of their care.
---
Researchers at the University of North Texas BioDiscovery Institute have been awarded a $1.4 million grant from the W.M. Keck Foundation to develop pharmaceuticals derived from fungus in plant hosts to create more environmentally sustainable medicine. The hope of the program is to develop drugs that could be delivered in seed form with less processing.
---
The University of North Texas Health Science Center at Fort Worth will have its first class of students in its Bachelor of Science in Biomedical Sciences program. The completely online program is an affordable and accessible option for students who have completed 60 hours of core credits to finish their bachelor degree. The accelerated 8-week semesters and asynchronous classes allow students to go as fast or as slow as they please.
Get the D CEO Healthcare Newsletter
Stay informed with a detailed weekly report on DFW's evolving healthcare industry.
Author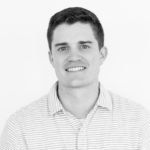 Will is the senior editor for D CEO magazine and the editor of D CEO Healthcare. He's written about healthcare…