The University of North Texas Health Science Center at Fort Worth has officially named Dr. Sylvia Trent-Adams to be its seventh president, making her the first Black woman to lead a health science center in the state. She was also the first Black woman to be Deputy Surgeon General of the U.S. Public Health Service Commissioned Corps. and was eventually the Principal Deputy Assistant Secretary for Health.She was named as the sole finalist last week after serving as UNTHSC's chief strategy officer. She succeeds Michael Williams, who became the chancellor of the UNT System on Jan. 1.
---
A team at UT Southwestern Medical Center has been approved for $7 million worth of funding to be given out over five years from the Patient Centered Outcomes Research Institute. The funding will help the team develop research on a cooling treatment that hopes to protect newborns whose brains have been denied oxygen at birth from getting pneumonia. The team is led by Dr. Lina Chalak, a professor of pediatrics at UT Southwestern and interim division chief of neonatal-perinatal medicine at Children's Health. Birth asphyxia is responsible for nearly one in four neonatal deaths, but those who survive the oxygen deprivation are left with neurological injuries.
---
Eight Medical City Healthcare hospitals have been recognized with five-star ratings from Healthgrades for obstetrics and gynecology, labor and delivery and gynecologic surgery. Medical City Alliance, Medical City Arlington, Medical City Dallas, Medical City Las Colinas, Medical City Lewisville, Medical City McKinney, Medical City Plano, and Medical City Weatherford all received the highest rating.
---
American Heart Association CEO has been named among the 25th annual listing of The NonProfit Times Power & Influence Top 50. This is the seventh time Brown has been named to the list. Brown has been CEO since 2008, overseeing the organization's growth to being the global thought leadership authority with 40 million volunteers, supporters, and staff.
Get the D CEO Healthcare Newsletter
Stay informed with a detailed weekly report on DFW's evolving healthcare industry.
Author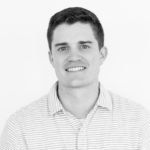 Will is the senior editor for D CEO magazine and the editor of D CEO Healthcare. He's written about healthcare…