Medical City Lewisville has recently renovated the hospital's maternal unit. The $3.5 million revamp included modern, high-end fixtures, TVs, and decor in the 58-bed women's unit. The area includes private labor and delivery rooms, fetal medicine specialists, nurse midwife and doula collaborative, and more. The hospital was voted "Best Hospital to Have a Baby" in DFWChild Magazine. You can see a tour of the renovated facility here.
---
End-to-end healthcare revenue cycle and IT services company Access Healthcare has doubled its employee headcount in the last 15 months, recently reaching 25,000 employees. The 12-year-old company and third-party revenue cycle service provider works with hospital and health systems and is looking to make acquisitions and creating strategic partnerships.
---
AyuVis Research, Inc. will be part of MassChallenge's 2022 U.S. Early-Stage Cohort and will join 200 other startups out of more than 1,000 applicants. The accelerator connects startups to a global network of partners, experts, and mentors and will include a private office in Pegasus Park in Dallas, TX. The organization will aid AyuVis' pursuit of addressing inflammatory and infectious diseases.
---
U.S. Oral Surgery Management is adding a second chief clinical officer to its leadership team. Dr. Vincent J. Perciaccante will join current chief clinical officer Dr. Colin S. Bell in the C-suite. Bell will be responsible for new associate development and surgeon recruitment, and Perciaccante will lead business development and clinical compliance and clinical processes. Bell is a retired surgeon who founded Oral Surgery Associates of North Texas, and Perciaccante is a managing partner of and practicing surgeon with South Oral & Maxillofacial Surgery in Atlanta, Georgia.
Get the D CEO Healthcare Newsletter
Stay informed with a detailed weekly report on DFW's evolving healthcare industry.
Author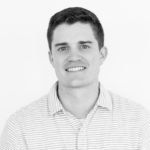 Will is the senior editor for D CEO magazine and the editor of D CEO Healthcare. He's written about healthcare…