Dallas-based Signify Health will be acquired by CVS Health, the largest healthcare company in the country, for $8 billion pending shareholder approval. The move comes less than two years after Signify went public and will help CVS Health embrace value-based and home-based care.
Signify is a platform that helps coordinate home-based care between patients and providers and enables value-based care by working with both health plans to deliver care to patients. It has been an up and down year for the company. Signify acquired an accountable care organization called Caravan Health in February for $250 million but later announced it was exiting the Center for Medicare and Medicaid Services bundled payments plan. Soon after the IPO, the stock peaked at $40 per share, but it has been dropping since. This July, the price bottomed out at just over $11 per share. The price jumped in August when rumors of a Signify sale were reported, and CVS Health looks to acquire the company at $30.50 per share.
Signify was formed in 2018 when private equity firm New Mountain Capital acquired two home health companies and brought in CEO Kyle Armbrester to lead the new company. The acquisition made Signify the largest players in the industry, with a combined $400 million in business in 2018. Signify looks to connect with 2.5 million patients in the home through in-person and virtual care, spending more than twice the time providers spend with patients in the office. The company also has relationships with 50 health plans around the country.
"As we carefully considered our long-term strategic options, we determined that CVS Health is the ideal partner, given its focus on expanding access to health services and helping consumers navigate to the best sites of care," Armbrester said via release. "We are both building an integrated experience that supports a more proactive, preventive and holistic approach to patient care, and I look forward to executing on our shared vision for the future of care delivery."
Armbrester will continue to lead Signify following the transaction as part of CVS Health, which has a footprint in nearly every aspect of healthcare and 300,000 employees, including more than 40,000 physicians, pharmacists, nurses, and nurse practitioners. CVS and health insurance provider Aetna merged in 2017 in the largest transaction in healthcare history and CVS merged with Caremark to form pharmacy benefit manager CVS Caremark in 2007.
Signify has a network of more than 10,000 clinicians across all 50 states and a nationwide value-based provider network. The technology focuses on patient engagement and outcomes, coordinating care with the different sectors of the industry to improve efficiency. The company has been active in expanding services and reach, merging with Remedy Partners in 2019 to expand its bundled care and value-based payments. Remedy and Signify were both part of New Mountain Capital's portfolio.
Along the way, Signify has partnered with Aspen Physician Network to expand care episodes, which changes how healthcare is paid for and incentivizes physicians to think about the end result rather than each service. As CMS pushes providers to embrace value-based payments, episodes of care payments include all services associated with the treatment for an illness or condition rather than being charged for every test, procedure, or image.
"Signify Health will play a critical role in advancing our health care services strategy and gives us a platform to accelerate our growth in value-based care," said CVS Health President and CEO Karen S. Lynch via release. "This acquisition will enhance our connection to consumers in the home and enables providers to better address patient needs as we execute our vision to redefine the health care experience. In addition, this combination will strengthen our ability to expand and develop new product offerings in a multi-payor approach."
The company also worked with Children's Oncology Group to move pediatric cancer trials into the home, allowing vulnerable patients to be treated in a more comfortable setting and removing hurdles to treatment like transportation and childcare costs. The writing for this move into the upper echelon of healthcare companies could have been on the wall when Signify was asked to be on the White House's COVID-19 Task Force in 2020, along with CVS Health, LabCorp, and other major healthcare players.
"We formed Signify Health and recruited Kyle and the team to build a strategic innovation platform focused on leveraging technology as a catalyst for connecting key health care stakeholders to drive better patient outcomes," said Matt Holt, chairman of the board at Signify Health and president of private equity and managing director at New Mountain Capita via releasel. The firm owns 60 percent of Signify shares. "Together with CVS Health, Signify is uniquely positioned to continue to lead the transformation to value-based care. We look forward to the significant impact this transaction will make on health care for years to come."
Get the D CEO Healthcare Newsletter
Stay informed with a detailed weekly report on DFW's evolving healthcare industry.
Author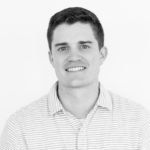 Will is the senior editor for D CEO magazine and the editor of D CEO Healthcare. He's written about healthcare…