I am not transgender, nor did I know anyone transgender growing up. I would characterize my upbringing as conservative and evangelical. And this is precisely why I am devoted to providing empathic and inclusive care for this patient population of greatest need and under distinct threat in Texas.
Before I was a pre-med student working with a church organization serving the poor in Nicaragua, my understanding of true vulnerability began to take shape. In a shantytown near the city center, I met a man with a large fungating mass disfiguring half his face – likely a skin cancer.
This man had just been expelled across the country – shunned by his family and community for his disease, he fled to where he thought he could receive care, but there was none for him. A modern-day leper, his story was marred by thoughts of suicide, crumbling self-worth, and ostracism.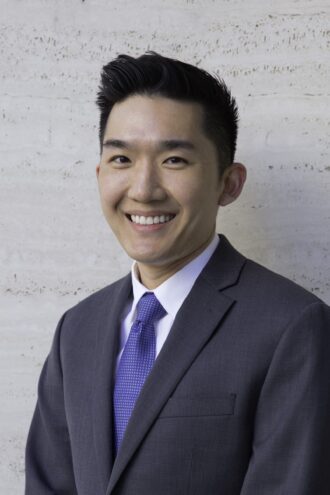 Today I am a dermatology resident in Texas, and I chose this field precisely to support these kinds of people – those shunned by society and with lives turned upside down because of a condition on display for the world to mock. My job is not just to treat what is on the outside but also to mend the distress caused by the incongruity of how people view themselves and what they see reflected. For transgender patients, our role is not to manage hormonal therapy but rather their side effects and other contributing issues related to gender dysphoria.
This comparison is imperfect. I do not see my transgender patients as having cancer that needs treatment. Instead, I see them as my most vulnerable patients – the target of unkind civil rhetoric, shunned by many families, and at significantly higher rates of suicide. We are facing an astonishing crisis in which 14 percent of transgender adolescents have a previous suicide attempt, and nearly 50 percent of female to male and non-binary youth have attempted to do so. That should give everyone pause.
Texas has one of the largest transgender populations – some 125,000 adults and many more children. This emergency must be addressed with compassion regardless of personal convictions. When it seems that the best way out is death, it is a glaring sign that we are failing to take care of one another in society.
I, like many physicians, was disappointed when the multidisciplinary GENECIS Clinic at the University of Texas Southwestern Medical Center suddenly went underground due to mounting external pressure in a move of preservation, with subsequent steps to limit transgender health education in the curriculum. As a physician, it is my desire and duty to provide a haven of dignified care for all my patients, especially my transgender patients.
Recent pushes in the state are at odds with best care practices set forth by most medical societies and send shockwaves throughout the medical community that non-medical players could breach the sanctity of private care decisions made between patients and physicians.
Furthermore, removing education related to the care of an entire community makes medical schools across Texas liable for providing inadequate training. It undermines the future of medical care at a time when trainees can seek more comprehensive training elsewhere.
Those responsible for actions that restrict physicians from providing comprehensive and inclusive care for "the least of these" must consider their role in contributing to higher death rates and intensifying ostracism against a group to become the target of today's prejudice. History will tell us that compassion and non-discrimination are the righteous ways forward: Jesus healed the leper, and physicians treat AIDS patients.
To those skeptical of the importance of providing compassionate care for our transgender neighbors, it takes just one tearful encounter of empathic care to melt your heart. It takes just one encounter when you see the light return to a patient's eyes because you see their complete selves. It takes just one hopeful encounter when a patient and their parents meet someone who acknowledges their struggle after a barrage of harassment from society. It takes just one of these encounters to know that validation and Texas compassion are the ways forward.
My transgender patients do not expect all of society to understand them. But they are human all the same and deserve the same dignity, respect, and access to care as all my patients.
Andrew Park is a resident physician completing his medical training in Dallas.
Get the D CEO Healthcare Newsletter
Stay informed with a detailed weekly report on DFW's evolving healthcare industry.