If a Dallasite wants to know how much their elective surgery will cost, they can check out the Surgery Center of Oklahoma's website, click the part of the body that needs work, choose the operation they need, and see the price. Just a short drive up Interstate-35 can simplify the process of knowing how much one's surgery will cost.
But for most providers here in Dallas, it isn't that simple. It takes numerous calls, logins, and calculations to get a price from one facility, much less shop around. To learn why price transparency is so slow to catch on, D CEO Healthcare chatted with Britt Berrett, a clinical professor of organizations, strategy, and international management in UT Dallas' Naveen School of Business and the Director of the Healthcare Management program.
Few people in DFW are as qualified as Berrett is to discuss how hospital pricing works. Before joining UT Dallas, he was the president of Texas Health Presbyterian Dallas and the president and CEO of Medical City Dallas and Medical City Children's Hospital. We discussed the trajectory of increased price transparency in healthcare, what keeps it from advancing, and how consumers are driving change in healthcare.
D CEO: Why do we see so much discrepancy between prices for the same operation?
Berrett: "This is a perfect example of where healthcare needs business discipline in its administration. It's a perfect example of how we have broken barriers and climbed over obstacles to solve problems on the clinical side, but we have been deficient in introducing business discipline. A perfect example is a hip replacement. There was a time when you did a hip replacement, which was pretty straightforward. You bought the orthotic. You calculated the nursing costs, the OR time, the blood utilization, and the narcotics. The financing folks had enough cost accounting to determine a price. The federal government came back and said, 'We don't care about the cost. We are going to tell you what we're going to pay." What we lost in that transition of diagnosis-related groups was the discipline of cost accounting. What's happening is the pendulum is swinging back the other way really hard."
D CEO: What makes calculating hospital costs more complex than other industries?
Berrett: "As you're watching Shark Tank, where Mark Cuban says, 'How many shoes do you make? How many types of products?' At a hospital, it is like 10,000 different services. When I was the CEO of Presby Dallas, we had more than 20 orthopedic surgeons who performed hip replacements in 20 different ways, from preoperative to postoperative to medication administration, to intubation and extubation. You have 20 different ways to perform a similar procedure. What if we could use Six Sigma disciplines in healthcare to reduce costs and improve quality? We're just not there yet in healthcare."
D CEO: Things are starting to change, but who is driving it?
Berrett: "Consumers are driving this. They're demanding, 'Give us the price.' Healthcare is going to scream and rant and rave and stomp their feet, but inevitable change is afoot. Change is occurring. I'm adamantly supportive of this idea of cost transparency, and I think it's imperative as one of the many steps towards improving quality, reducing costs, and increasing accessibility."
D CEO: How will transparency spread through the healthcare system?
Berrett: "The real change will be determined when the market drives it. You'll see that on the periphery, like MRIs or something simple like a tonsillectomy or an arthroscopic procedure. You're going to see bits and pieces, more and more of that. Then you'll see the market shift, like with the Surgery Center of Oklahoma. They're cash pay. They have a 3D image of a body; you click on the body, and here's the cash price. When you start seeing major players move in that direction, the market will shift. If tomorrow, Texas Health Resources implemented that kind of pricing, Baylor Scott White and Methodist would be required to respond."
D CEO: How is the average healthcare consumer experience changing?
"Every other indicator would lead us to believe that the consumer is going to have much more control and influence. We're moving away from hospital-centric care to consumer-driven or home care. We're going to have consumers much more aware and informed. They're going to have bigger deductibles and co-pays. It's going to represent a bigger portion of their consumables, and they may not be able to do it. As a hospital president, I only dealt with sick people. I only dealt with individuals that were at their most needy. But in the future, people will be preparing and planning, and they will be mindful of a huge economic obligation they might incur. Some of my colleagues would dismiss that and say, 'Because of the nature of healthcare, you're never going to see consumer-driven healthcare. I refute that. I think the other markets, whether that's technology, retail, I mean, restaurants– everything is upside down. Consumers are driving."
D CEO: How do hospitals arrive at their prices?
Berrett: "There are all sorts of factors that come into play. Rent pricing, remuneration, and the pricing reflect the impact of diagnosis-related groupings and reimbursement. An all-you-can-eat buffet has different pricing mechanisms: some have a number of plates, maybe the number of ounces. Every healthcare provider approaches this differently, but they're all regressing to the mean. So they're all looking at reducing the cost, and every single one of them is demanding physician involvement and greater physician leadership. They're asking physicians to help healthcare leaders determine the most efficient, cost-effective, and highest-quality care approach. That's where we are right now. That's the infancy of healthcare pricing strategy."
D CEO: What factors are contributing to the change in pricing strategy?
Berrett: "There are three huge dynamics that are occurring right now that will accelerate this change. Number one: salaries, wages, and benefits. Workforce costs are escalating double digits, which naturally affects healthcare institutions' viability. Number two is the introduction of new technology. I just had surgery, and my surgeon called me. I was supposed to go in on Sunday for him to look at the stitches, and we spoke through the electric portal. We're going to leverage technology with 3D printing and wearable devices too. This technology is exploding. The third is the response by the government to pricing transparency, which has been driven by the government representing consumers. You are going to see more efforts by the government to represent consumers. That is three disruptive innovations here in the healthcare space that will drive change."
Get the D CEO Healthcare Newsletter
Stay informed with a detailed weekly report on DFW's evolving healthcare industry.
Author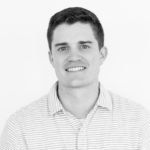 Will is the senior editor for D CEO magazine and the editor of D CEO Healthcare. He's written about healthcare…