In a local mom Facebook group, a woman posted a message with a chilling ending. "I'm stunned. Talk to your doctor." The post recounted an appointment with her OBGYN, who told her that she was worried that she might not be able to give the patient her IUD for birth control. The doctor didn't know if she would be able to legally replace it in the future. She also said to be prepared to have the IUD put in without the usual medication to make it more comfortable, as the medicine could be flagged because it is the same drug used for abortions.
Texas' restrictive abortion law and the potential overturning of Roe v. Wade are already impacting other aspects of women's health, and altogether outlawing abortion in Texas could make certain forms of birth control and treating miscarriages more traumatic difficult.
Texas' law effectively bans abortions after six weeks of pregnancy, before many people know they are pregnant. It also pays anyone $10,000 to anyone who reports a provider performing an abortion, which has a chilling effect on other legal procedures. Women are reporting conversations like the one above with their provider or pharmacist, where the fear of being reported for performing an abortion is creating barriers to legal, medical treatment.
The drug Misoprostol is used to soften the cervix for several treatments, including implanting an IUD, inducing labor, a second-trimester miscarriage, and voluntary abortion. Some miscarriages pass without any medication, while others require an operation in the hospital. But many require the same drug that is used in an elective abortion. The Texas law has already created barriers for other non-abortive women's healthcare, and providers and patients are reporting pharmacists asking more questions than usual when patients pick up their prescriptions about whether they are sure they are no longer pregnant and if the medicine is being used for an abortion.
While pharmacists have to be wary that they are not giving medicine to perform an illegal abortion, they are adding more stress to what can already be a difficult time for a woman. Many women struggle with infertility, and to have a successful pregnancy end in a miscarriage can be a devastating roller coaster of emotion. Finding out that you have lost your baby only to be asked invasive questions about why you need a specific prescription adds emotional trauma to an already difficult moment.
"It's a very stressful time for patients to come up against emotionally charged interactions," says Dr. Lyndsey Harper, an OBGYN who is the founder and CEO of sexual wellness company Rosy. "I don't think that's what we wish to have for those patients during that time."
Even after the new Texas law, women seeking legal healthcare face many challenges and barriers, with a stigma and potential judgment lying underneath each interaction connected to these medications, even when the women are not seeking a voluntary abortion. Supporters of the law say they want to protect the unborn, while opponents say that these other medical consequences were not an oversight.
"I would like to believe that it's unintended consequences, but legislators were told these consequences," says Dr. George Massengill, the chief medical officer of Planned Parenthood of Greater Texas. "Every physician legislator in Texas voted for this law despite the fact that these laws are counter to best medical practice."
Physicians took an oath to do what is best for their patients, so it is unlikely that many will refuse to prescribe medicine needed to treat a miscarriage or induce labor. But the medications associated with what may soon be an illegal operation in Texas put a target on patients, physicians, pharmacists, delivery drivers, and anyone else in the supply chain. Especially for those dealing with a traumatic loss, the stigma is sure to add stress.
Physicians have long struggled with an interruption in the patient-doctor relationship. No matter where one stands on abortion, the new legislation and the air of suspicion associated with it are hurdles for administering legal, best-practice healthcare to women. "It's extremely frustrating when physicians, generally speaking, want to go to work and do a good job for their patients every day," Harper says. "The more added steps from the hospital or legal system we put in that interfere with that opportunity, the more we're going to see physicians continuing to leave medicine and throwing their hands up at the whole thing. It is super frustrating to be fighting battles on the side of your patients all day."
Get the D CEO Healthcare Newsletter
Stay informed with a detailed weekly report on DFW's evolving healthcare industry.
Author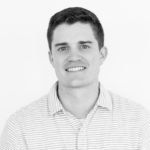 Will is the senior editor for D CEO magazine and the editor of D CEO Healthcare. He's written about healthcare…