Humana is the third-largest insurer in the country and is constantly working to find new ways to connect its members with quality, innovative care. With massive amounts of incoming data from millions of patient interactions, health insurers have to analyze and make sense of the information to create quality networks, detect fraud, and provide valuable interactions with members.
Dalia Powers assumed her role as senior vice president of digital products and engineering during the height of the pandemic and has been faced with driving innovation around the shift to telehealth and increased at-home services, especially for the managed Medicare market where Humana has a significant presence. Her computer science background has helped her span several industries, including real estate with CBRE, banking at Capital One, and insurance at USAA before joining Humana.
Her company is off to a strong start in 2022, with first-quarter profits increasing 12 percent year over year from $828 million in 2021 to $930 million this year. The company said it expects to grow its Medicare Advantage customer base from 150,000 to 200,000 in 2022.
In an extended version of the Dallas 500 Q&A, Powers shares her Egyptian origins, love for Japan, and passion for mentoring other women in the technology space.
Education: Harvard Business School (MBA-Disruptive Strategy), Southern Methodist University (MS-Computer Science), The American University of Cairo (BS-Computer Science)
Birthplace: Cairo, Egypt
Best Advice: "Whenever there are pressures, which will happen due to various reasons potentially outside your control, always look for the silver lining. Consider them an opportunity to reinvent yourself and your business."
Destinations of Choice: "My two favorite places to visit are Greece and Tokyo, Japan. Both are beautiful and provide rich cultural experiences. Japan is a very organized and clean country, and Tokyo is fascinating with many historic places and amazing food and experiences. We also enjoyed visiting many traditional cultural sites that were enlightening and educational. The landscape of Greece is what intrigued me the most when I was there. From the rugged mountains to the pristine beaches, green valleys, and beautiful forests, everywhere you look is breathtaking. The incredible architecture also made me love this destination."
Nonprofit Cause: "I've lived in the Dallas-Fort Worth area since the mid-1990s. It's been a great home for me, and I met my husband and started a family here. The Samaritan Inn in McKinney, Texas, is very near and dear to me. It provides a safe place to sleep, three meals a day, and a home for many who are experiencing hardships. The Samaritan Inn helps people build a foundation for independence and gives them a fresh start. It provides a holistic approach to those who are homeless and teaches life skills to be self-sufficient. I'm passionate about life-long learning, and that's why I support the Samaritan Inn's goal to assist people by teaching skills that will help them on their life journey. It's such an inspiring place because it gives and restores hope to those who need it the most."
Hobby/Passion: "I have a passion to help and mentor women in technology. I serve on the advisory council for the Dallas Fort Worth Alliance of Technology and Women (DFW *ATW), an amazing group of technology professionals. The mission of the nonprofit DFW*ATW is to increase the number of women in leadership and strengthen the pipeline of women entering technology fields. It's inspiring to mentor many young professionals and provide guidance on the unique challenges they face."
Proud Moment: "Health care has an opportunity to take advantage of technology to improve members' lives. My team collaborates with others at Humana to help lay the foundation to drive digital transformation. We're on track to enable the use of a cloud-based, mobile-first technology to create a personalized member experience to make it easier for people to achieve their best health."
Tech Game-Changer: "COVID-19 has accelerated our digital approach, including the expansion of telehealth capabilities, AI driving triage assessments and digital health capabilities, and the need for meaningful data and analytics results. We used our capabilities to identify members with food insecurity and delivered 1.5 million meals. New partnerships and products have enabled this acceleration over the last year. COVID-19 has definitely changed the way we work. As we understand more about our 'new normal,' Humana and my team continue to address the analytics and product needs of our associates, our members, their providers, and their care teams. My team and its efforts support Humana's mission of providing 'Human Care' and help improve members' health through innovative approaches and technology."
Get the D CEO Healthcare Newsletter
Stay informed with a detailed weekly report on DFW's evolving healthcare industry.
Author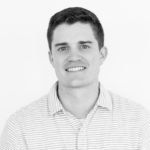 Will is the senior editor for D CEO magazine and the editor of D CEO Healthcare. He's written about healthcare…