NBC DFW shows people how to add your vaccine card to your iPhone's Apple Wallet here.
---
The FDA placed new restrictions on the Johnson & Johnson COVID-19 vaccine after taking a look at the data on the risk of life-threatening blood clots, according to WFAA.
---
The Fort Worth Star-Telegram warns readers how to spot and watch out for counterfeit at-home COVID tests, with guidelines from the FDA.
---
Nearly 15 million deaths are associated with COVID-19 according to the WHO. Look at the data from Fox 4 News here.
Get the D CEO Healthcare Newsletter
Stay informed with a detailed weekly report on DFW's evolving healthcare industry.
Author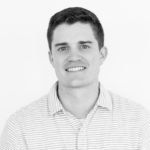 Will is the senior editor for D CEO magazine and the editor of D CEO Healthcare. He's written about healthcare…