With their newest lab, the team Irving-based Caris Life Sciences hopes to make cancer diagnosis more accurate, convenient, and detailed than ever before. The $45 million liquid biopsy facility in Phoenix results from more than a billion dollars raised by Caris.
It will allow the company to begin testing blood for several cancers through molecular analysis. "We call it the molecular revolution, and it's going to change healthcare and how we think about health forever," says Dr. David Spetzler, president and chief scientific officer of Caris Life Sciences.
Cancer diagnosis can be invasive, uncomfortable, expensive, and inaccurate. A colonoscopy requires anesthesia; CAT scans can be costly; biopsies can be invasive; mammograms are likely to miss one in eight breast cancers and can be ineffective for women with dense breast tissue. Caris' test aims to detect a wider variety of cancers while avoiding false positives and doing so through a simple blood draw.
"The number of false positives in the existing screening process is crazy high," Spetzler says. "If you have a perfectly sensitive test, you catch the cancers, but at the expense of telling too many people, they have cancer when they don't. That's not that's not acceptable."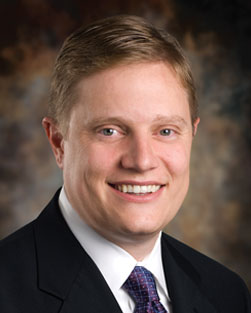 The liquid biopsy facility will analyze blood cells to see if there are change's in the cell's DNA or RNA, which can be compared to the white blood cells to see what has changed or gone wrong. The lab will first analyze blood from patients who already have cancer, providing information about how the cancer is developing. The liquid biopsy process is more convenient for regular monitoring than taking a biopsy from a patient's lung or an expensive body scan.
The tests provide more than just a binary yes or no but can reveal the aggressiveness of the disease and its spread. It can also detect if the immune system is aware of cancer and already fighting it.
The new lab is one of the most extensive sequencing facilities in the world and will be able to profile 1,500 patients per day, creating hundreds of bioscience jobs in the process. The company is attracting massive private support, raising $830 million in 2021 and $1.3 billion since 2018 (the infamous and failed blood-testing company Theranos raised $1.3 billion, for context). Caris' headquarters is in North Texas, but the company now has 160,000 square feet of lab space in Arizona and offices in New York, Tokyo, and Basel, Switzerland.
Caris has long been in the precision medicine field and has the largest platform to analyze and categorize cancer in the world, partnering with cancer centers across the globe (including UT Southwestern) to source and analyze cancer specimens at a molecular level. Caris' database of cancer markers is the bedrock of future cancer research and innovative detection, monitoring, and treatment strategies.
Spetzler says this technology will soon be used to detect cancer on the front end, where the game changes. He said there would need to be hundreds of labs around the country similar to Caris' new Arizona facility to process blood draws that are part of annual check-ups. The process is covered by insurance for most, as earlier detection of cancer or changes in cancer's growth can mean savings downstream for payers. This information gathered through the blood draws isn't merely diagnostic and can be used to design new cancer-curing therapies.
The database of molecular cancer information can also be a lifesaver. New cancer treatments are constantly being approved. When a new drug or therapy comes on the market for a particular cancer, Caris can notify physician partners if they have patients who may be a good fit for the new treatment.
Caris is already in the process of bringing another lab online–this time in Irving. The Irving lab will do liquid biopsies and traditional cancer tissue analysis and should open next year. Caris also recently leased 37,000 square feet of office space in the VariSpace Las Colinas location. The company's explosive growth is partly due to its ability to test for more cancer biomarkers than ever before. Spetzler says Caris' competitors test for a few hundred genes, while Caris measures 22,000 genes at the DNA level and 61,000 at the RNA level.
Spetzler sees nearly endless applications for this level of molecular testing. "We have these new tools that now are letting us see things at the molecular level that we could never see before, which will lead to the creation of new therapies and innovations that will change human health forever in massive ways," says Spetzler. "The end result of this journey is curing all disease. It's big."
Get the D CEO Healthcare Newsletter
Stay informed with a detailed weekly report on DFW's evolving healthcare industry.
Author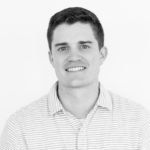 Will is the senior editor for D CEO magazine and the editor of D CEO Healthcare. He's written about healthcare…