Shopping for surgery could save a patient the cost of a lightly used Toyota Corolla. According to Turquoise Health's transparency tool, for cash pay patients who need surgery, driving across town can be worth way more than the cost of gas.
Nationwide, medical costs are a vital contributor to around two-thirds of bankruptcies, according to a study published in the American Journal of Public Health. Texas is the worst in the nation in number and rate of uninsured residents and is one of about a dozen states that have not expanded Medicaid. These uninsured patients still need surgery, making shopping for better cash pay prices even more essential for some.
While many of the uninsured are indigent and will never pay back the cost of their operations, those who make too much to qualify for Medicaid but don't make enough to afford insurance on the Affordable Care Act marketplace or whose employer doesn't provide it face cash prices that can seem insurmountable. Picking a hospital can be the difference between solvency and bankruptcy.
According to a Johns Hopkins study from 2019, Texas is home to the largest hospital markups, meaning Texas hospitals charge more relative to what Medicare pays than any other state. Between 1998 and 2018, hospital services in the U.S. outpaced inflation by a wide margin, and hospital services are more than 200 percent more expensive than they were 20 years ago. The federal price transparency legislation is meant to combat rising hospital prices, but compliance is still variable, and many hospitals don't make it easy to find cash prices and require a patient login or insurance information.
If we zoom in further, prices are both high and widely variable. Turquoise Health's price transparency tool is designed for consumers and providers to improve transparency in healthcare. It pulls available cash pay prices from the hospital's machine-readable files and allows users to search by hospital or operation. When researching the most popular surgeries, cash pay prices for a similar procedure can range tens of thousands of dollars, even within the same network.
According to Turquoise's data, a gallbladder removal surgery can be less than $10,000 at some Baylor Scott and White Hospitals or more than $35,000 at BSW in Sunnyvale. In North Texas, removing a gallbladder can cost less than $5,000 or more than seven times that amount.
Women looking for a place to deliver their baby would be wise to shop around as well. Cash pay prices for C-sections were not commonly posted, but for the hospitals that have followed the federal rules, the price can be nearly $10,000 or three times that much.
Dallas Medical Center and Dallas Regional Medical Center consistently had the lowest prices, while BSW-Sunnyvale usually outpaced the other hospitals (including hospitals within the BSW system). A Baylor Hospital in Las Colinas' cash pay price for a hip or knee replacement is $20,000 less than Baylor's Sunnyvale hospital.
The cash pay price for the country's most common operation, an appendix removal, can also range from less than $10,000 to more than $25,000 depending on the North Texas hospital where it happens.
Many of the systems did not have readily available cash prices, and BSW is one of the systems in North Texas with greater compliance. However, hospital systems across the country have been slow to follow the federal order because hospital pricing has long been a number hospitals wished to conceal. When I reached out to BSW about the price discrepancy between hospitals, the system responded with a statement.
"We support greater pricing transparency for patients. It is important to note that listed cash prices are estimates and actual out-of-pocket costs can vary based on several factors, such as individual circumstances and eligible discounts," the statement reads. "We encourage patients to contact our financial counselors as they can help provide greater clarity around out-of-pocket costs, individualized by patient. These professionals are able to produce a unique estimate for each patient using charges, contract terms, and other potential discounts as it related to cash pay options, real-time eligibility and benefit information, as well as financial assistance options for those that qualify."
These cash prices are less important for insured patients, as insurance companies negotiate them down, and then patients pay their coinsurance ratio after they meet their deductible. But there is a bit of deception in the process as well. If a hospital knows it needs to receive $8,000 for surgery, it may post a cash pay price of $20,000, knowing that the insurance company will negotiate the price down.
If the insurance company can get the hospital to charge the insurer's members $10,000, the insurer can tell patients it negotiated the price down 50 percent on the operation. But the original price was artificially inflated, so the new price isn't the discount it seems to be. The prices are often not connected to the actual costs of the operation, which is why there can be such massive discrepancies for similar operations on different sides of town.
The cash pay price is also disconnected from reality because most hospitals offer financing plans and charity care assistance and will work with patients who cannot pay the entire bill. But aid for an $8,000 surgery will go much further than a $30,000 one.
Price isn't the only thing a patient should consider when choosing a facility for a hospital, of course. The surgeon's skill, quality of the facility, safety, and outcomes are just as important, if not more so. A cheap surgery that leads to more medical care or a bad outcome isn't saving any money. For best results, one should consult both the price and safety and quality measures.
Dallas Medical Center, which is probably most well known for hiring Dr. Christopher Duntsch (aka Dr. Death) after leaving Baylor in Plano, received an "A" in Leapfrog's latest safety rankings and was consistently one of the least expensive hospitals for surgeries in Turquoise's data set.
If the federal government continues to increase the penalty for non-compliance with the transparency law, shopping for surgery may become easier. According to Turquoise Health Vice President of Operations Marcus Dorstel, consumers are taking notice, spending minutes a time comparing prices. "Folks are coming on here and are clicking around and shopping around," he says. "They are probably looking at not just one service in one hospital, but the same service across a couple of different hospitals."
Get the D CEO Healthcare Newsletter
Stay informed with a detailed weekly report on DFW's evolving healthcare industry.
Author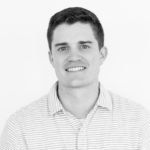 Will is the senior editor for D CEO magazine and the editor of D CEO Healthcare. He's written about healthcare…