At the helm of Parkland Foundation, Michael Horne is focused on making healthcare more accessible to individuals in southern Dallas. Prior to being an advocate for the underserved, Horne has done everything from sing in a college a cappella group to teaching kindergarten in New York City.
He has even been so kind as to share the story of how he met and married his wife Marissa, revealing the heart of a true romantic. He recently established partnerships with business behemoths Amazon and Bank of America to help Parkland reduce health disparities in Dallas. At Redbird, recent key investments include a new mammography center. "By making annual screenings available to women in their community, we hope to increase survivorship," he says.
Education: Harvard University (Doctorate in Education, Master in Public Policy, Master of Education Policy and Management), Amherst College (BA)
Birthplace: Long Island, New York
First Job: "My first job was as a cashier at CVS; a job that taught me many lessons I carry forth today. For example, I learned customer-service is imperative; listening to the customer, and identifying how to meet their needs or address their problem. I also learned to think and act quickly. I recall a time when the cash registers malfunctioned one afternoon and I had to close out customers' orders using mental math (I did not have any errors). I also learned that small details matter. I took pride in stocking the shelves, making sure that the labels were all lined correctly."
Best Advice: "One of my mentors shared with me that I should not let the perfect be the enemy of the good. Whether finalizing an investment pitch or completing my dissertation, I have learned to be confident in the process I have followed recognizing that there are always opportunities for improvement."
Dinner Party: "I would choose to have dinner with T.D. Jakes and Rich Templeton. T.D. Jakes has done a masterful job of navigating seemingly disparate industries (faith, entertainment, business) all while maintaining his expressed values–and advancing a shared vision. Rich Templeton has continued to harness the power of innovation and technology to enhance business and society–while creating a corporate culture that promotes investing in communities as a mechanism for transformation."
Destinations of Choice: "I love to travel. Some of my favorite places to visit include Paris, France. One of my fondest memories was grabbing a fresh croissant and walking down the Avenue des Champs-Élysées. Additionally, my wife and I lived in Bangalore, India while in graduate school. Whether it was marveling at the beauty and architectural genius of the Taj Mahal or floating on a riverboat in Kerala, I will forever cherish my time in India."
Nonprofit Cause: "Improving access to quality healthcare has special meaning to me because it is a critical lever to improving economic mobility. No one, irrespective of background, should have to choose between life-saving medical care or earning a living. Rather, by embedding preventative healthcare services in the communities in which individuals reside, we can promote wellness; and thereby increase the likelihood that individuals can fully participate in society. "
Favorite Gift: "I would gift my wife Marissa the gift of time. As career-oriented parents of school-age children–along with our civic engagement, time is often fleeting. I have learned to more intentional about spending quality time with my wife and family."
Hobbies/Passions: "I enjoy exercising, traveling, and listening to music."
Local Fare: "My favorite DFW-area restaurant is Oddfellows. I always order their pancakes."
Fun Fact: "I was in a college acapella group – the Amherst College Zumbyes (pronounced Zoom-byes)."
Dream Car: "I would drive an autonomous car because it would give me more time to complete other tasks."
Toughest Challenge: "One of the toughest business challenges I had to overcome was raising revenue during a pandemic when the traditional mechanisms of healthcare philanthropy (in-person meetings and events) were no longer an option. Despite the initial challenge, the pandemic provided an opportunity for our organization to be more agile–developing new lines of business to connect with constituents; and elevate the importance of public healthcare investments. Indeed, we were able to launch a new fund, raising over $5 million to support Parkland Health in response to public health crises."
Proud Moment: "Over the last 12 months, Parkland Foundation has secured key philanthropic investments to improve access to high-quality and compassionate healthcare in southern Dallas County. This includes support for the development of Parkland's RedBird Health Center; supporting health education and outreach through community-health workers in southern Dallas County; as well as embedded mammography services in Parkland's RedBird Health Center. Indeed, in 2020, 24 percent of Parkland's breast cancer cases were stage 4 presentations. By making annual screenings available to women in their community we hope to increase survivorship."
A Better DFW: "I would make Dallas a more walkable and connected city. This includes increased investments in parks in our urban core–reducing urban heat islands, as well as creating safe spaces for communities to gather and exercise."
Walk-up Song: "'Lovely Day' by Bill Withers. This song evokes joy, optimism, and appreciation for the journey ahead. When I was a kindergarten teacher in New York City, I would play this song every day as my students entered our classroom. Irrespective of what may have occurred the night before, listening to this song as they ate breakfast created a sense of happiness and belief that we could conquer the day ahead."
Must-Read: "Everyone should read The Color of Law by Richard Rothstein. This book does an extraordinary job unpacking how governmental policies (municipal, state, and federal) have historically contributed to the socio-economic fissures prevalent in communities across the United States. In reading this book, you can begin to identify the intentional antecedents that have contributed to gaps in healthcare, housing, and workforce development in Dallas."
Biggest Risk: "The biggest risk I have taken in my professional life was working full-time as a middle school principal of a charter school network that was expanding–all while completing doctoral research as a full-time student at the Harvard Graduate School of Education. I am grateful for the support I received from so many to balance work, my research, and family."
Bucket List: "Singing background for Take 6."
Superpower: "I would chose time travel so that I could relive precious moments with my family and friends."
Get the D CEO Healthcare Newsletter
Stay informed with a detailed weekly report on DFW's evolving healthcare industry.
Author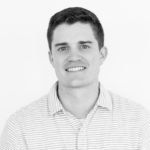 Will is the senior editor for D CEO magazine and the editor of D CEO Healthcare. He's written about healthcare…