Winjie Miao has been named chief operating officer of Texas Health Resources and will be joined in the C-Suite by Laura Irvine, who will serve as chief experience officer. The two will work as a team to grow the system and integrate the clinical and customer experiences through innovation.
Miao previously served as chief experience officer, and will now oversee core operational services including hospital operations, ambulatory and virtual services, Texas Health Physicians Group, network integration, the chief medical officer and chief nursing officers. Irving has held leadership positions with Methodist Health System, Medical City Healthcare, and was most recently chief network strategy officer at Baylor Scott & White Health. She will oversee brand experience, product development consumer strategy, market insights, system transformation, and enterprise data analytics teams.
---
Healthgrades list of America's 250 Best Hospitals includes three in the Dallas-Fort Worth region. Clements University Hospital, Medical City Arlington, Medical City McKinney, and Baylor Scott and White – McKinney all made this year's list to represent North Texas. These hospitals finish in the top 5 percent of the nation's facilities for clinical outcomes across multiple conditions and procedures out of 4,500 analyzed nationwide.
---
Christus Health has named Dr. Andrea Teague to be vice president of cancer services. The hematology and oncology specialist is responsible for developing effective oncology service line, and will be based in Santa Fe, New Mexico.
---
Medical City Frisco topped out its new patient tower last month. The $91 million project added 118,481 square feet of space that includes 36 patient care beds for intensive and progressive care, bringing the total number of beds to 97. The tower can eventually house six additional floors to bring a total of 8.
Get the D CEO Healthcare Newsletter
Stay informed with a detailed weekly report on DFW's evolving healthcare industry.
Author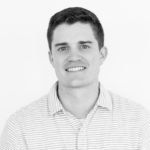 Will is the senior editor for D CEO magazine and the editor of D CEO Healthcare. He's written about healthcare…