Macular degeneration can now be detected by playing video games. With the aid of human-guided artificial intelligence, patent-pending medical imaging technology from SMU can diagnose and track treatment effectiveness of Age-related Macular Degeneration (AMD).

Dr. Corey Clark, the deputy director and research and assistant professor of computer science and engineering at SMU, worked with Johns Hopkins University, The Retina Foundation Southwest, and BALANCED Media to build an online video game centered around OCT retinal scans.

The original video game is titled Eye in the Sky: Defender, where players immerse themselves in a world of aliens invading the players' base. Players trace the paths alien invaders take, and clinicians use the OCT images produced by these actions to detect macular degeneration in the player. The game is being used to provide standardized, accurate, and precise identification of ocular diseases.

BALANCED, Retina, and SMU signed a 10-year exclusive license to develop and commercialize the medical imaging technology to the $35 billion AI healthcare market.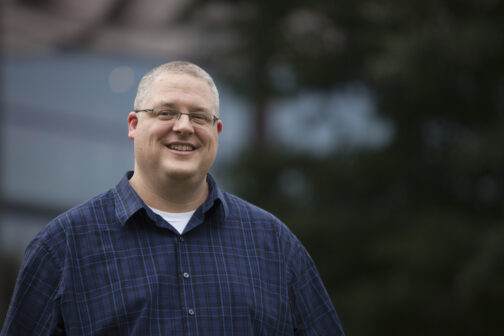 "We are using machine learning algorithms that currently have a hard time identifying and measuring the disease state and the AI and using the video gamers to provide us an estimate of where it [the disease] is, which helps guide the machine learning so they can produce those metrics more accurately and precisely," Clark said via release. "It's now possible to use AI to quickly analyze millions of individual datasets (retinal images) to detect patterns and pathologies that would have been impossible or impractical given the scope."

The hope is that the machines will prove to be accurate and thorough enough to require fewer trials to show if the medicine for the disease, which currently has no treatment, is working or not and hopefully slowing and stopping the disease progression. "This technology could be a game-changer for researchers and drug manufacturers in the data analyzation of disease progression… With this technology, we are seeing substantial improvements to image analysis, decreasing our time and cost," Dr. Karl Csaky, CEO and CMO at the Retina Foundation, says.

Age-related macular degeneration affects roughly 2/3 of the population, targeting those over 60. The next step would be a clinical trial, Clark says. "Clinicians are going through these trials, and getting higher accuracy and more precise measurements of the disease state progression, which is informing them whether or not their treatments are working."

AMD is detected when drusen, tiny yellow, or white accumulations are found under the retina of one or both eyes. It can cause more frequent blurry vision.

Clinicians start providing treatment by taking images of the eyes to measure the disease state. They must manually go in, segment, and measure the disease in the eye because of the automated algorithms finding the disease measure around it. Clark says, "They [the clinicians] are not good enough to precisely replicate that every time."

The images will be passed into the gaming application, and gamers will provide guesses about where the disease is by playing the game. In just 15 to 20 minutes of gameplay, ordinary people can be trained to give insights about the disease without knowing what they are doing.
As clinicians go through these trials, they are getting higher accuracy measurements which help inform them if the treatments are working. Clark says they plan for the video games to be widely available to the public. "We were able to have a gamer who was a random person with no training provide results that were in line with trained clinicians that segment the images in a lab."

SMU is currently working on several projects centering around the subjects of privacy-preserving AI, literacy, and computational thinking using gaming, and facial therapy, to name a few. Clark said it was fantastic to work with all the partners on this project and is looking forward to the future of human-machine collaboration and the field of AI in general.

Innovators are just now scratching the surface of what machine learning can do, and Clark says that the next leap isn't going to be AI taking over but AI and humans collaborating and doing what they can do best together. "Combining human intuition in with these algorithms, you're producing results that are usable in the real world, whereas currently there's not a solution that exists," Clark says.
Get the D CEO Healthcare Newsletter
Stay informed with a detailed weekly report on DFW's evolving healthcare industry.