Correction: The original story made errors about April Anthony's employer and the lawsuit in which she is named. It has been corrected below.
In January, Encompass Health Corporation announced that it was spinning off its Dallas-based home health and hospice business. The new company, Enhabit Home Health and Hospice, will be publicly traded and is expected to launch in April.
Encompass Health is one of the largest patient care companies in the country, with home health, inpatient rehabilitation hospitals, and hospice agencies among its portfolio of care sites. The company operates 145 hospitals, 251 home health locations, and 96 hospice locations in 42 states and Puerto Rico. The Encompass Board believes the split between the home health and hospice from the inpatient rehabilitation businesses will allow each to be more flexible and allow leadership to focus its management and strategy.
Home health is poised to grow as an industry, and Encompass's financial performance reflects the trajectory for the industry. An analysis from the Office of the Actuary at the Centers for Medicare & Medicaid Services found that in 2020 home healthcare spending increased 9.5 percent to $123.7 billion from $113 billion in 2019. Much of that increase was from government spending to keep healthcare providers in business during the pandemic, but the industry was trending up long before that.
Seniors want something different than past generations and are looking to age in place. A report from The Holding Co. and Pivotal Ventures found that the aging-in-place market is $151 billion, and the number of senior citizens is expected to increase from 52 million in 2018 to 95 million in 2060. Life expectancies are going up along with the need for extended care, and the report found that 65 percent of seniors don't want to move into a retirement home.
Encompass delivered stellar financial results in 2021, including double-digit growth in consolidated revenue, despite the pandemic. The company's hospice business brought in $50.6 million in revenue during the first quarter of 2021, up 5.4 percent from 2020. "We know that our patients prefer to receive care at home, where they are most comfortable, and we expect to see a continued need for our services," the company wrote in response to a list of questions.
Enhabit will still be based in Dallas and led by CEO Barbara Jacobsmeyer, who joined Encompass in 2007 and has also been the CEO of the Rehabilitation Hospital of St. Louis. Jacosbmeyer is replacing April Anthony, who founded Encompass in 1998. Anthony is currently being sued by Encompass in a lawsuit that alleges "she met in secret with specifically-targeted Encompass Health employees, including senior executives,
to encourage them to leave the company to join competing venture, Homecare Holdings, LLC ("Homecare Holdings")—a home health business recently acquired by one or more private equity firms associated with Ms. Anthony."
The spinoff wasn't a surprise. During an earnings call in the third quarter last year, Encompass President, CEO, and Director Mark Tarr told investors to expect a spinoff during the first half of this year. The industry has seen some significant shakeups recently. Humana's $5.7 billion purchase of Kindred at Home made it the largest home health provider in the nation, and Centene announced last year it would be selling its stake in-home health company U.S. Medical Management.
Enhabit hired Chief Human Resources Officer Tanya Marion to facilitate the transition, who will focus on workplace culture and retention. Encompass leadership will remain unchanged after the spinoff. "We are very pleased with our Enhabit leadership team and how they have managed to navigate the unforeseen circumstances in the last couple of years while still maintaining operations to deliver results and look ahead to the future," the company said via email.
Shareholders benefit from the tax-free spinoff and will now own stock in both companies. Both of the entities say they remain committed to helping patients receive quality care in the comfort of their homes. "Our entire team is incredibly excited to expand what's possible for patient care in the home and our overall commitment to providing what we call 'a better way to care' to every patient," the email read.
Get the D CEO Healthcare Newsletter
Stay informed with a detailed weekly report on DFW's evolving healthcare industry.
Author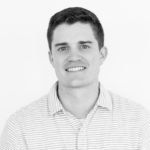 Will is the senior editor for D CEO magazine and the editor of D CEO Healthcare. He's written about healthcare…