For Health Wildcatters, the move to Pegasus Park is about collaboration, access, and wooing potential investors. Moving the cohort and organization's operations to the 23-acre mixed-use campus will allow capital movers to meet with various companies and startups to determine potential investors.
J. Small Investments and Lyda Hill Philanthropies came together to reimagine the former Mobil Oil Corp campus as a science and tech hub. With 750,000 square feet of space, the campus will include social impact hubs, commercial tenants, dining and entertainment options. 175,000 square feet of the central 18-story tower are dedicated to the Water Cooler, a shared space that will house nonprofits like Texas Trees Foundation, Uplift Education, Big Thought, Grant Halliburton Foundation, and Social Venture Partners.
Health Wildcatters will join a host of other biotech and startup organizations, including Blackstone Launchpad powered by Techstars, Health TechFWs Thinklab, Taysha Gene Therapies, and UT Southwestern's Office for Technology Development. CEO and Founder Dr. Hubert Zajicek says he has been in duscussion with leaders from the development for more than two years, and the pandemic reinforced the organization's desire to move.
What used to be an in-person accelerator program has moved to hybrid due to the pandemic, and the cohort has become an international one. This meant that less space was needed onsite, and Health Wildcatters is downsizing from the entire floor at Pacific Place, where the organization is now. The company is building out 6,000 square feet at Pegasus Park with a mix of meeting space, offices, and a hybrid room that can be used as an auditorium to host events. "Everything we do there is going to be more multi-purpose and as flexible as possible," Zajicek says.
What the organization is losing in space it will be gaining in access. As more and more of the cohort's participants are from out of state and country, Pegasus Park will be a bit closer to the airport and have more parking, making for easier travel for innovators and investors alike. The development will allow investors to meet with several companies from the startups and accelerators located on campus, making Dallas and Pegasus an even more attractive place for future investment. "There's a lot of purpose-driven activity. If you're an investor looking for health innovation-related startups, there's going to be more activity there that makes it reasonable for you to fly in and visit," Zajicek says.
The amenities at the park (cafeteria, green space, free Wifi) made it an attractive location for Health Wildcatters. And even though most Health Wildcatters companies are digital platforms, access to the state-of-the-art wet lab at Pegasus Park could be helpful for life science innovators.
In February, Health Wildcatters is moving out of Pacific Place, and their Pegasus Park offices should be ready by summer, Zajicek says. The organization looks forward to contributing to the innovation and biotech ecosystems already in motion at the development and feels they have a place in building the community.
"We feel like by being in that place, we're able to contribute more than if we just picked a solo location," Zajicek says. "We believe we're going to be able to continue to deliver."
Get the D CEO Healthcare Newsletter
Stay informed with a detailed weekly report on DFW's evolving healthcare industry.
Author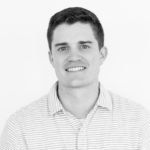 Will is the senior editor for D CEO magazine and the editor of D CEO Healthcare. He's written about healthcare…