UT Southwestern and UT Dallas are further solidifying their relationship with the groundbreaking of a facility that will house a portion of both organizations' biomedical engineering programs to collaborate and innovate. 
The $120 million, 150,000 square foot building in the medical center will be called the Texas Instruments Biomedical Engineering and Sciences Building and was made possible through a gift from Texas Instruments and the Permanent University Fund of the University of Texas System.
The biomedical engineering field has been one of explosive growth over the last several years, especially in the medical device space. The global market for medical devices will be $745 billion by 2030, growing 5 percent per year between 2020 and 2030, according to GMD Research. Much of that growth is due to the aging population, who is ever more dependent on medical devices to maintain quality of life. According to the Bureau of Labor and Statistics, Texas has the third-highest employment rate for biomedical engineers behind California and Massachusetts. 
"This new facility will deepen the collaboration between UT Southwestern and UT Dallas to advance transformational bioengineering research to improve patient care. By integrating biomedical engineering with advances in related fields such as artificial intelligence, molecular imaging, robotics, and genetic engineering, the UTSW-UTD collaborations will further solidify North Texas as a hub for biomedical innovation," said Dr. Daniel Podolsky, President of UT Southwestern Medical Center via release.
The five-story building will be complete in 2023 and will support the work of dozens of faculty and their teams with laboratory space designed to promote multidisciplinary interactions. The facility's Biodesign Center will include an assembly and design studio, a metal fabrication shop, and rooms for 3D printing.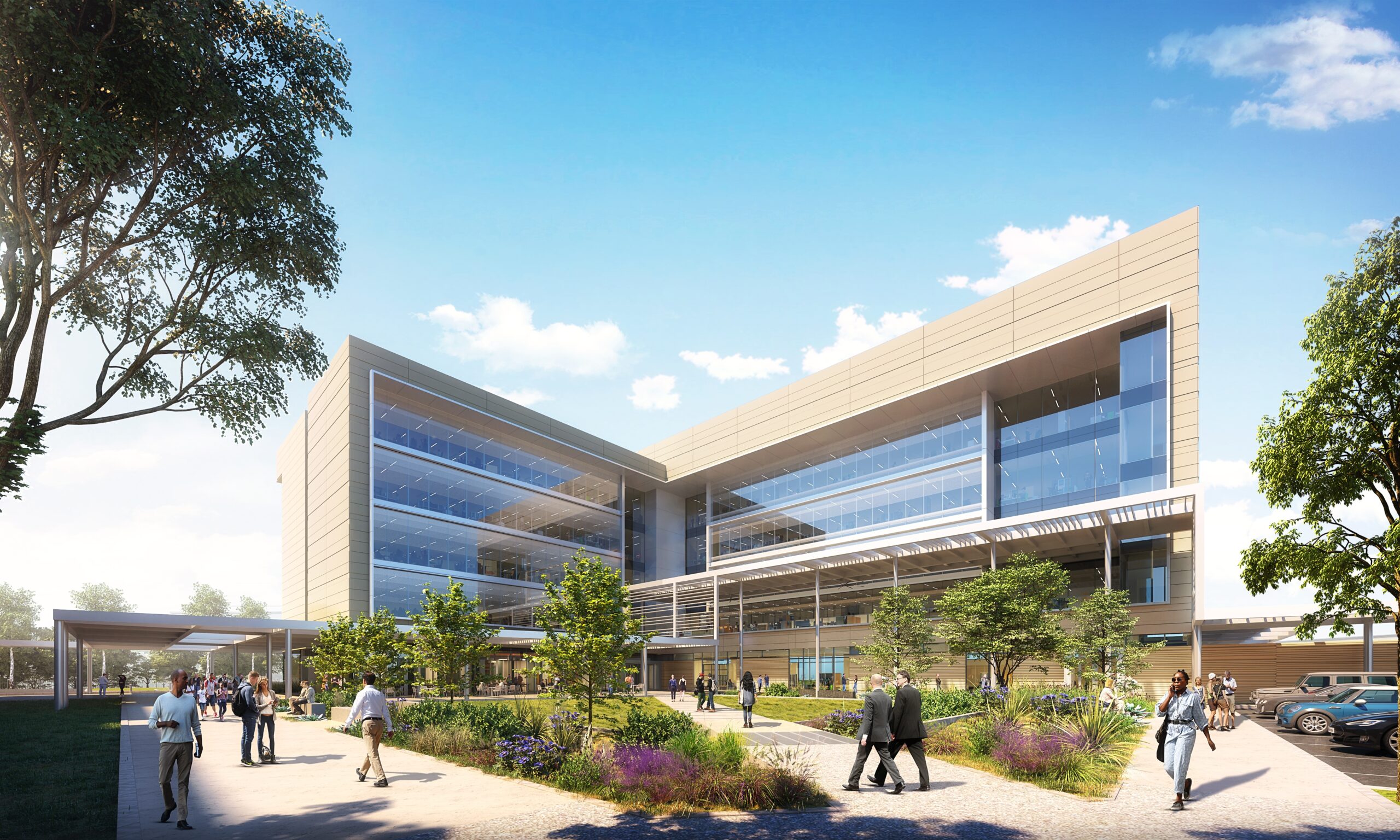 UT Dallas's biomedical engineering program already has the third-largest enrollment in the country despite opening in 2010. Its graduate program ranks third among biomedical engineering programs at Texas public universities, according to the U.S. News and World Report. It isn't the first collaboration between the two University of Texas organizations. In 2012, the two helped establish the UT Dallas' Texas Biomedical Device Center. 
"Biomedical engineering and science are a major driver of UT Dallas' rapidly growing research portfolio," said Richard C. Benson, Ph.D., President of UT Dallas via release. "The already robust partnership between UT Dallas and UT Southwestern will take another huge step forward upon the launch of our shared facilities. This partnership will also provide students and faculty with more opportunities to create transformative technologies that will improve lives. We are grateful for the visionary support of Texas Instruments in this endeavor."
Get the D CEO Healthcare Newsletter
Stay informed with a detailed weekly report on DFW's evolving healthcare industry.