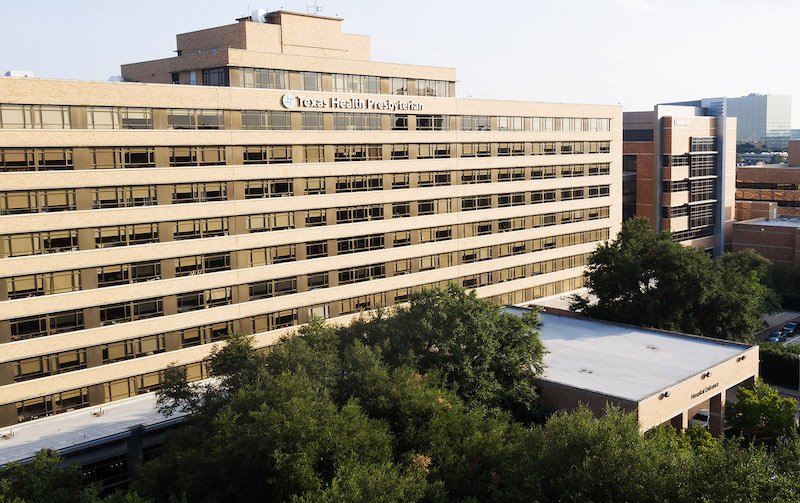 Meet the Woman Running Operations at Texas Health Presbyterian Dallas
After losing her father to COVID-19, Tiffany Northern has a deeper compassion for the vulnerable.
Tiffany Northern is the new chief operating officer at Texas Health Presbyterian Hospital Dallas. She joins the nonprofit health system from MedStar Health in Washington D.C., where she was the vice president of operations for three years.
The Florida native has been in the healthcare industry for 15 years and says she has been impressed with the commitment and warmth of her Texas Health coworkers. Her responsibilities include the financial, operational, and service delivery objectives of the hospital.
She arrives amid the pandemic with extensive professional and personal experience. MedStar Health is a 912-bed hospital in Washington D.C. that is part of a nine-hospital system. It is a Level I trauma center, has a regional burn program, and is a regional referral center.
Additionally, she lost her father from COVID-19 after both her parents became sick from the disease, which has changed the way she sees her job. "It's taught me how to have a deeper compassion for those who are vulnerable and going through just a critical time in their life," she says. "We try to adjust and be nimble with all the different changes that COVID has presented."
The pandemic has required changes at an accelerated pace for hospital operations. Decisions that needed a month or two of deliberation needed to be made in a matter of hours, Northern says. Identifying units for critically ill patients, supply issues, and dealing with burnout were all challenges she faced over the last couple of years.
As a leader, Northern sees herself as a relationship builder who can help others achieve their goals. "I genuinely enjoy meeting people and understanding their passion and helping them feel like they're operating at their best," she says. "I don't look for weaknesses in people. I love to elevate them based on their strengths and position them in a way that they can fully thrive."
She counts an experience at the hospital a week before her prom while her grandmother was dying from heart failure and a relationship with former Ascension Health CEO Patricia Maryland as influences on what led her to healthcare administration. Maryland's words stuck with Northern: "We can choose to make an impact on people, or we can choose to make an impact on products," she recalls hearing Maryland say. "It resonated with me when she talked about the impact we can make on people. That's where the light bulb kind of went on for me."
Northern has been a longtime Dallas Cowboys fan after graduating from the same high school as Emmitt Smith and loves Dallas's food, diversity, and people. She has already had her first State Fair corny dog and is well on her way to becoming a Dallasite. "The weather is beautiful. There are so many open green spaces, which is different than living and working in the District of Columbia where it's that inner-city feel," she says. "I enjoy the community that I've landed in, which has been neighborly, so they've helped us transition."