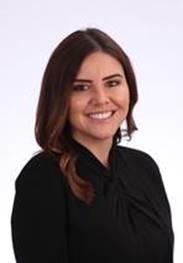 Christina Roscoe is the new chief operating officer at Medical City Plano, arriving from her role as chief operating officer, ethics and compliance officer, and chief staffing officer at St. David's Georgetown Hospital in Central Texas.
She previously served as assistant chief operating officer at Medical City Plano from 2017 to 2019 after working as an administrative resident as a part of her graduate school program in 2016. In her time in Georgetown, Roscoe managed program development and construction of a newly established interventional radiology program. Her time at Medical City included leadership of a $107 million patient tower and the expansion and development of bariatrics and robotic surgical lines.
"We are delighted to welcome Christina back to Medical City Plano," says Jyric Sims, Medical City Plano CEO via release. "Her knowledge of our hospital and community combined with her dynamic leadership will be a tremendous addition to our executive team and support Medical City Plano as the destination of choice for healthcare excellence in Collin County and beyond."
Roscoe says she learned a great deal at her time in Georgetown, which at 114 beds was a smaller community hospital than Medical City Plano, which has more than 600 beds. Despite its small size, the hospital served a population with a lot of medical challenges. "There was a lot of complexity in Georgetown on our pulmonology unit, which I think translates well in terms of the ICU care that we have at Plano," Roscoe says. "We started a robotics program, and they're opening an interventional radiology program this fall. There is a lot of cross-pollination on both sides, and I took a lot of the things that I learned at Plano and brought that to Georgetown, and I'm hoping that I can take some of the leadership skills that I gained in my COO role at Georgetown back up here to make a big impact on this team."
The Tennessee native has lived in Texas since her time at the University of Texas at Austin when she fell in love with hospital administration via an internship with St. David's Medical Center, which is owned by Medical City's parent company HCA. "If I'm enjoying volunteering my hours on a weekly basis to do this, then I think I would love making this a career," she thought at the time.
She is happy to be back in Dallas, where she appreciates the food scene and diversity, as well as being close to her fiance's family. Medical City Plano is leaning into continuing to be a leader in Plano, where it was the city's first hospital. The Collin County suburb is diversifying quickly, and Plano Tomorrow estimated that by 2030, the White population in Plano will be just above 50 percent, after being more than 75 percent White in 1990. and Roscoe says she will look to add services to serve the population better. For example, the hospital changed its menu to meet the needs of more culturally diverse patient populations.
"I'm proud to be part of an organization that has continued to grow and expand services to meet the needs of the community and being the first hospital in Plano, the first level one trauma center, and the first burn program," she says. "'I'm looking forward to continuing to accelerate growth to meet the needs of our community."
Get the D CEO Healthcare Newsletter
Stay informed with a detailed weekly report on DFW's evolving healthcare industry.