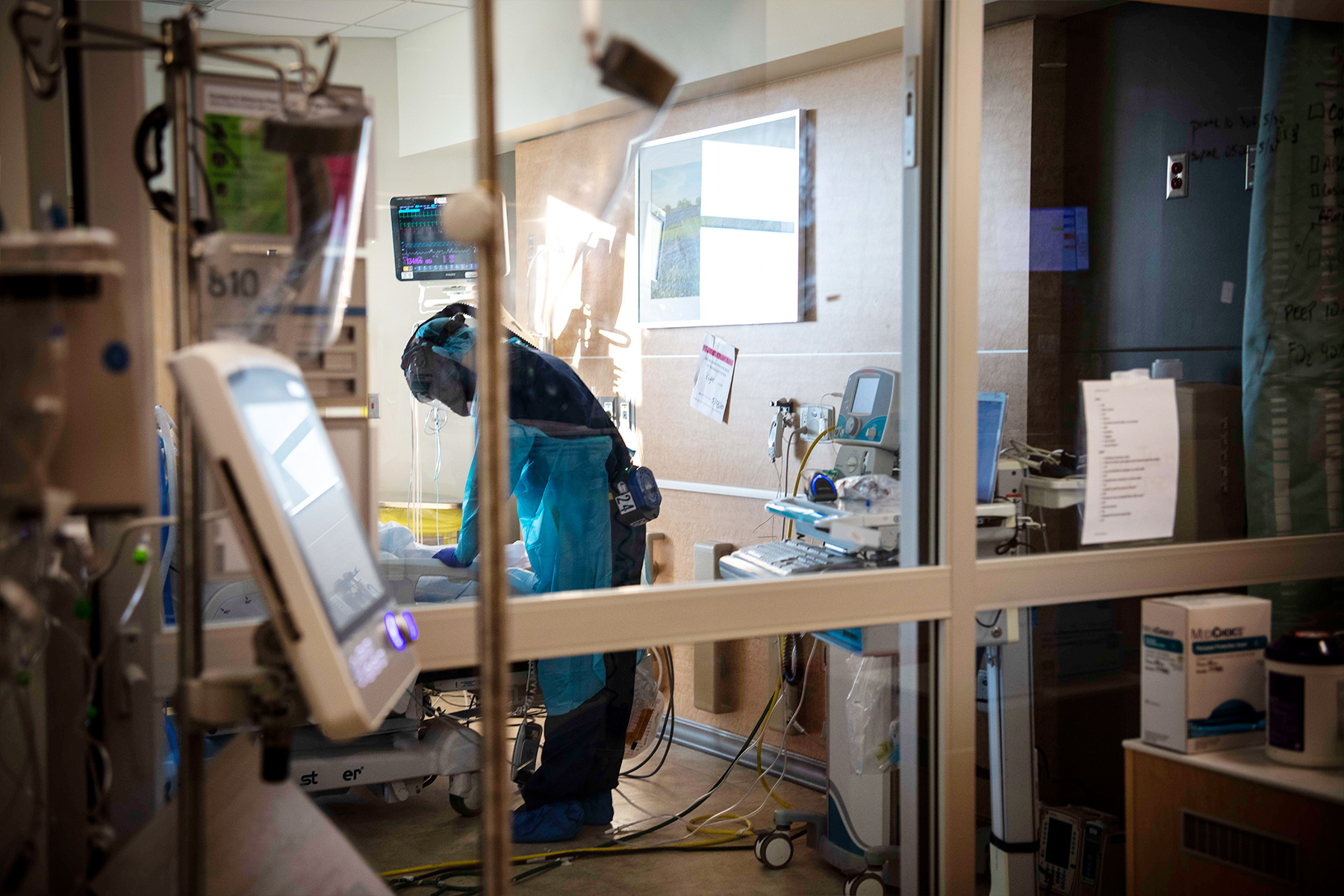 How Delta Is Changing North Texas' Immunity Goals
The virus is more contagious, especially for kids. But increasing masking and vaccinations offer a glimmer of hope.
The delta variant of COVID-19 is changing calculations surrounding what it will take to end the virus' spread. Delta is about twice as likely to spread than the original version of the virus, which means that a much more significant portion of the population will need immunity to slow it down. 
For those who have already had COVID-19, immunity wanes over time and isn't as powerful as that obtained through the vaccines. All of this means that estimating the latest peak of the virus will be difficult. "Those who have had a natural infection in the short term, for at least three months and may be out to as long as six months after they've been infected, does provide you some protection," said Dr. James Cutrell, an internal medicine physician at UT Southwestern and the infectious disease fellowship director. "Someone who has gotten infected last year in June may not still have enough immune protection to protect them from getting infected or getting the delta variant."
When we think about communal immunity, it is essential to focus on our micro-communities rather than the county at large. Our neighborhoods, the people in the restaurants and grocery stores we frequent, our apartment complex, our office—these are the groups whose immunity will impact our exposure to the virus. 
The Parkland Center for Clinical Innovation periodically releases COVID-19 immunity estimates by ZIP code, and the rates vary from more than 90 percent immunity to less than 40 percent. All of these are reasons, along with continued vaccine hesitancy and resistance, for tempering expectations about the end of the virus. 
A significant hurdle to enough immunity to slow the virus is children under 12, who are still unable to be vaccinated. With schools open and the delta variant impacting children at a higher rate, the virus spreads quickly to children and their families. Last week in a press conference, Cook Children's hospital in Fort Worth reported that the facility added a third COVID-19 unit this summer, and it filled up within 24 hours. Its COVID-19 ICU is also full, and it has more children hospitalized than ever before during the pandemic. On an average day, the emergency department sees 300 patients. Last week, it saw 600. 
The state reported 52,000 COVID-19 cases last week alone. Last year, Texas reported 104,000 cases all year. The Dallas Morning News has done a deep dive into several districts in Texas to find thousands of new cases in children. "Right now, there's enough of an unvaccinated population, including all the kids under the age of 12, to continue to fuel the spread of cases," Cutrell said. 
In Dallas County, 56.7 percent of the population is vaccinated, but there is still plenty of room for growth. Dallas County is more than 40 percent Latino, but Latino residents make up only 32 percent of those vaccinated. Similarly, Dallas County data suggests the county's Black population is more than 23 percent, but Black people make up only 18.6 percent of vaccinations. 
Vaccinations in Dallas are trending up, and Pfizer has now received complete FDA approval, but more vaccinations today won't bring immediate relief. After getting both doses weeks apart, it takes 4–5 weeks for immunity to kick in. After getting the jab, it is best to take precautions for several weeks before feeling more comfortable venturing out and about. 
UT Southwestern's modeling showed an 80 percent increase in self-reported masking and a relative flattening of hospitalized COVID-19 patients. There are 1,100 new cases predicted by the end of the month, a revised number from just weeks ago (there were 1,200 new cases on Friday). The models have steep trends downward between now and the fall if behaviors continue as they have been lately with increased masking and vaccinations. 
"We are starting to see some changes in public behavior in response to that we're seeing," Cutrell said. "We need to continue to encourage that."