Local cardiologist Dr. Fahmi Farah has been walking with the northern Indian state of Uttarakhand through the thick of the country's battle with COVID-19 via her role on the board of health advisors for the region.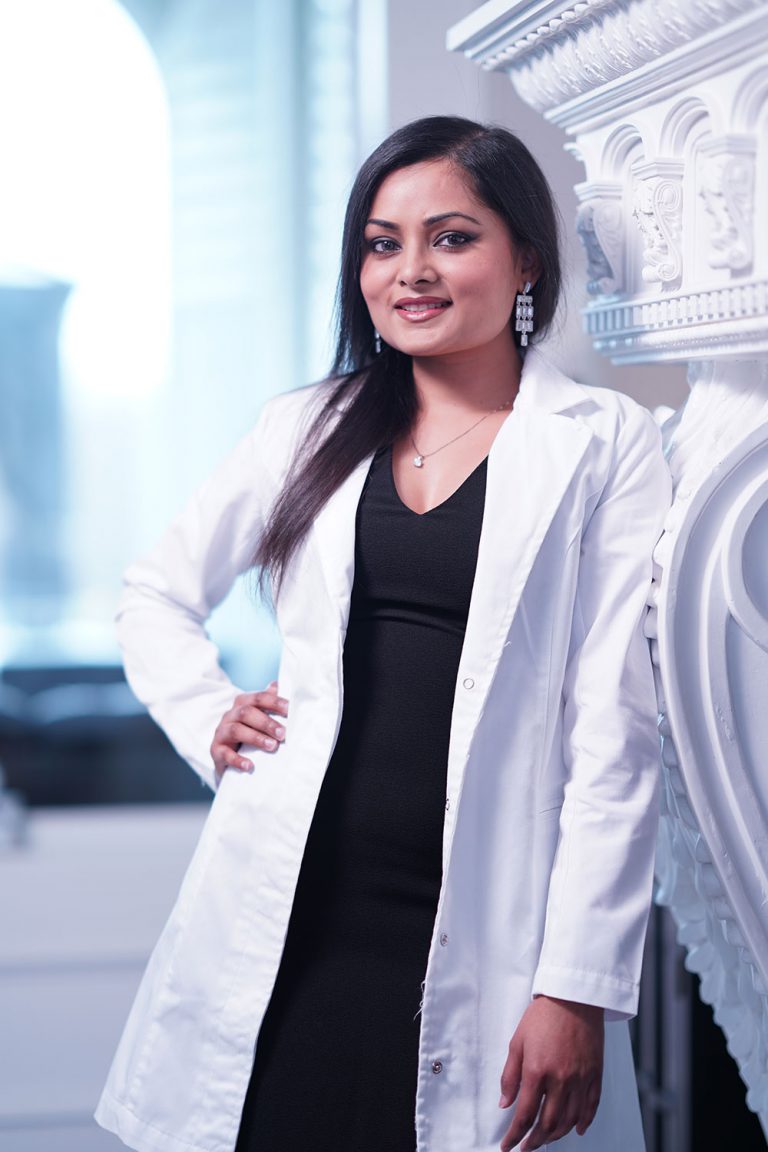 India was a bit late to experiencing a major COVID-19 infection, but in early May of this year, the country was experiencing more than 400,000 new cases and around 4,000 deaths per day from the virus. With such a large, dense population that lacks access to quality healthcare, the country was ripe for a COVID-19 disaster. Hospitals were experiencing shortages of oxygen and bed space, and many could not get the care they needed. In India, Farah says that hospitals are not mandated to care for anyone who shows up at their doors. If they can't pay, a person may not receive treatment.
Since then, cases and deaths have come down, but the country is still adding around 40,000 new cases and 500 deaths per day and desperate for more vaccine doses. Through it all, Fort Worth-based cardiologist Farah has been in contact with leaders and patients in India, offering guidance and using her connections to provide resources for those in need.
Farah founded the Global Health Alliance Foundation, which has been raising funds to help  deliver oxygen and other equipment to rural areas in need. In the summer of 2020, the state's chief minister appointed her to the COVID-19 advisory board for Uttarakhand. She helped assemble an international team of experts to guide the state, including infectious disease, cardiology, pediatrics, and critical care physicians.
"We created a multidisciplinary team that volunteered their time to provide telemedicine and reach out to patients who did not have access to health care," Farah says. "We're doing this not just for patients, but even clinicians who didn't necessarily have the expertise. We're training clinicians."
She began advising before the virus and the Delta variant took hold of the country but knew the country was fertile ground for a massive event. The state focused its efforts on prevention, but conditions proved too difficult to stop uncontrolled spread and death when the Delta variant arrived. "That fear was realized by the Delta variant," she says. "It was a perfect storm."
Farah has yet to visit India to get a feel for how things are on the ground but is still been struck by the chaos the virus has wrought upon the country. "What struck me the most is how quickly things got out of hand. I was appointed in the midst of a pandemic, so it was chaotic to begin with," she says. "When India got hit with COVID and the Delta variant, everything just became completely erratic. There was very little order to anything, just utter desperation."
Much like in the United States, elections in India meant that large crowds were gathering despite the spread of the virus, acting against the advice of boards like the one Farah sat on. The rallies quickly became super-spreading events, and after the election, things got out of hand in the country. "It was like a wildfire in India because it's a very densely populated country, and when you lose control like that, it doesn't take very long for it to have a ripple effect," she says.
The death counts and physical destruction took their toll on Farah, but it wasn't without a silver lining. Farah was inspired by the international collaboration and generosity of the experts, giving their time and energy to help people across the world. She is continuing her role on the board as the virus continues to spread. "When the time came, people were wanting to put their heads together and do whatever is necessary to gain control of the situation," she says.
Get the D CEO Healthcare Newsletter
Stay informed with a detailed weekly report on DFW's evolving healthcare industry.